Regular price
Sale price
$9.00 USD
Unit price
per
Sale
Sold out
Share
View full details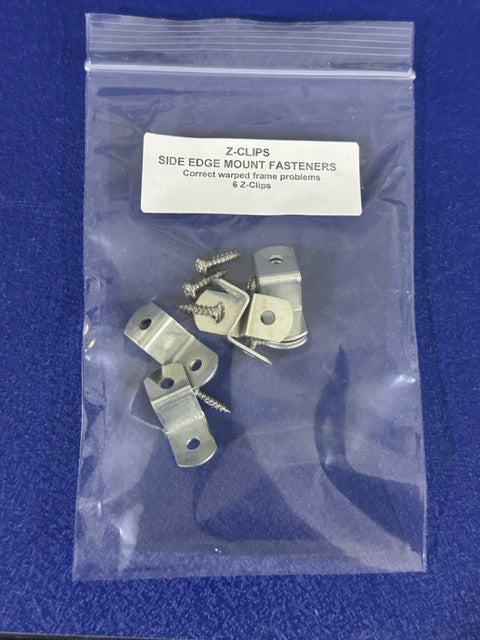 The ADOR chicken doors are installed onto a flat surface with three screw holes above and three screw holes below the opening.  The screws provided with the door are sufficient in most cases.
If you have difficulties with mounting your ADOR, it may be helpful to clamp down the left and right edges to the wall.
These clips can be used to clamp the edges of the ADOR frame snug to the wall, especially in cases that some accident caused the door to be damaged.  The ADOR is strong and made of 20 gauge steel, but dropping it can damage it.  A slight warp can cause the door to RETRY.  RETRY is what we call the action of backing up and trying again.  The door will not force its way through a bad spot -- the force is limited.  Therefore, the frame must be straight.  These clamps can remedy that.
Other applications of the Z-clips could be if the coop wall is not very stout where it turns out that the mounting holes end up.  These clips can be used to aid in solving installation issues like that.