Regular price
$259.00 USD
Regular price
Sale price
$259.00 USD
Unit price
per
Sale
Sold out
Share
View full details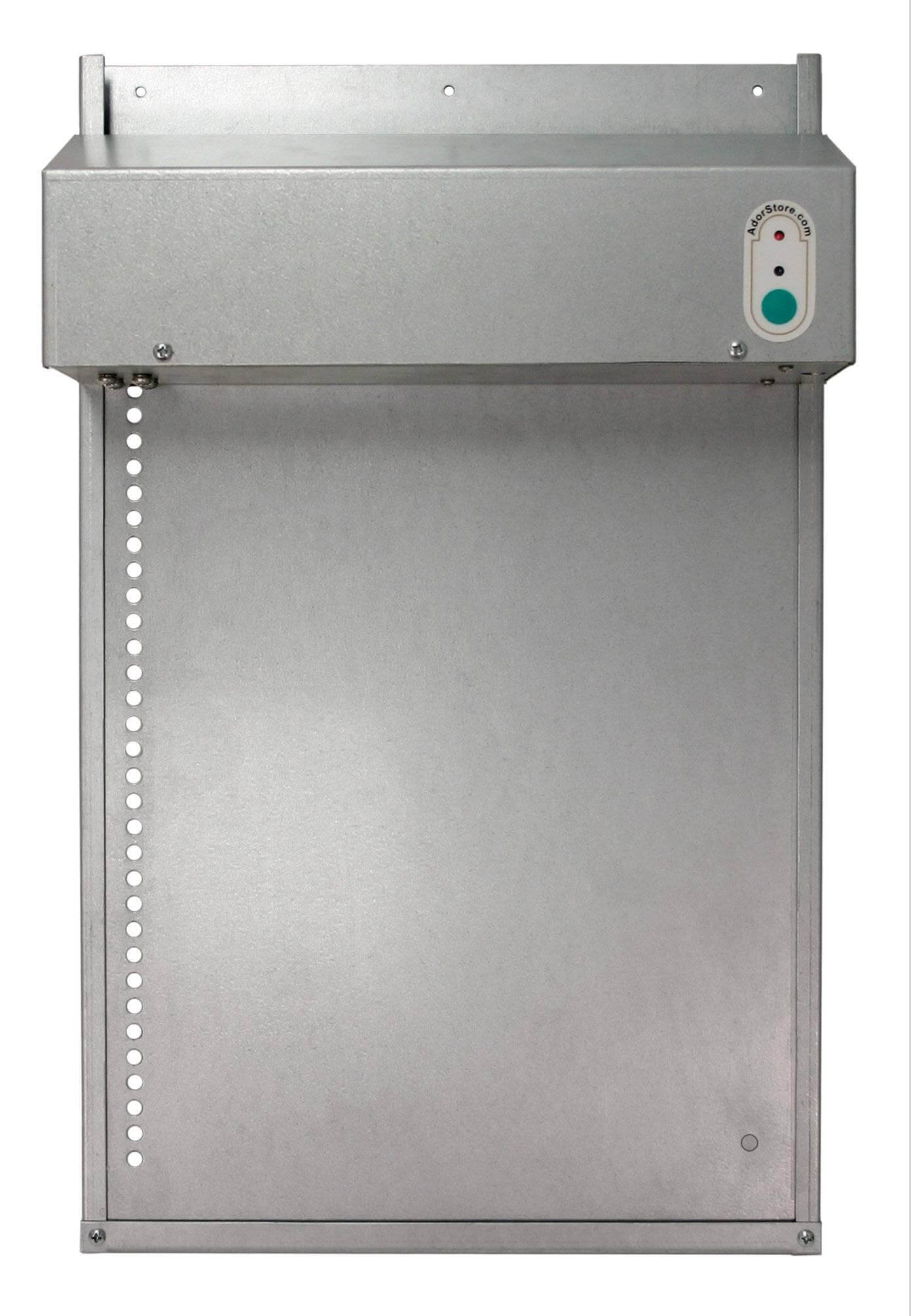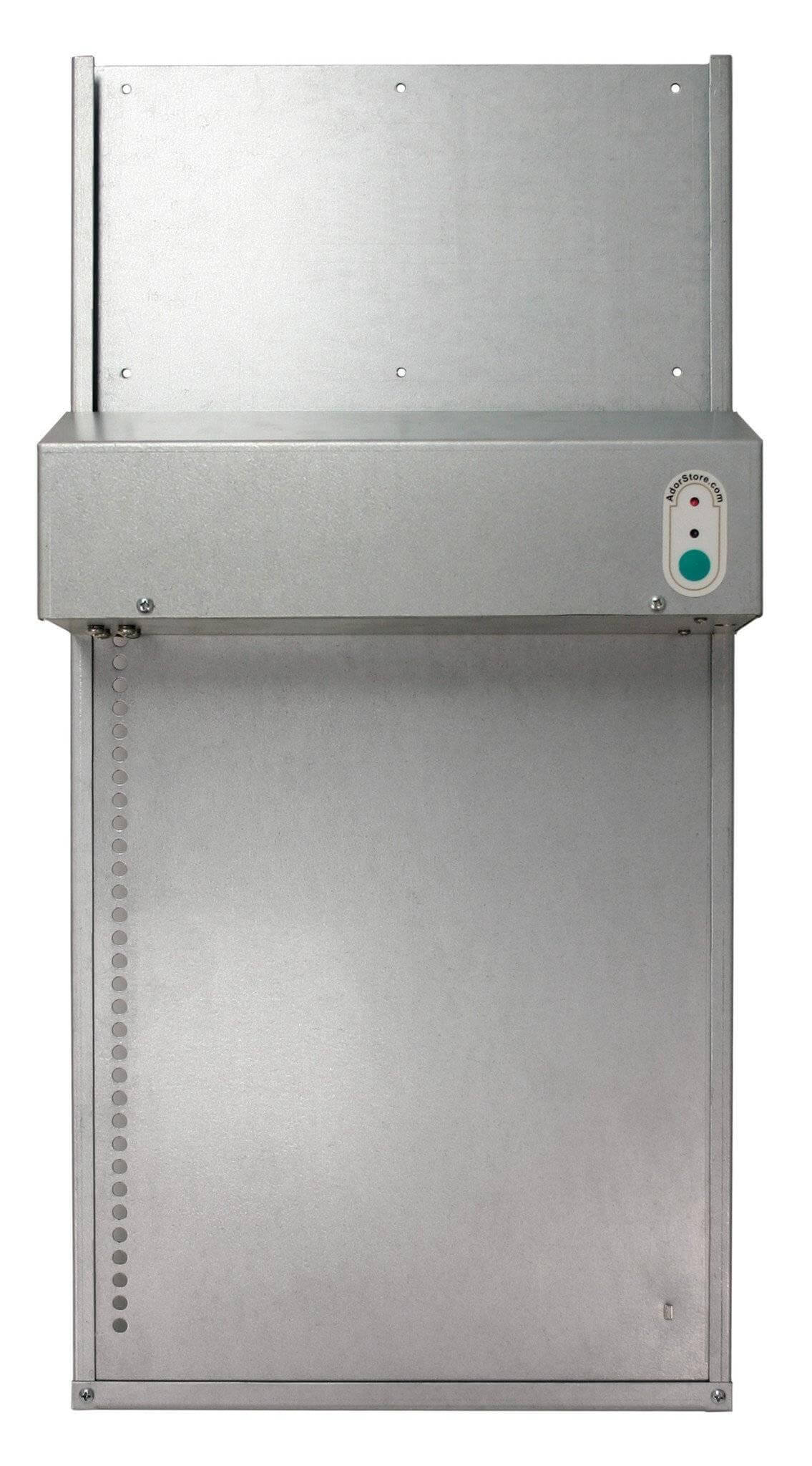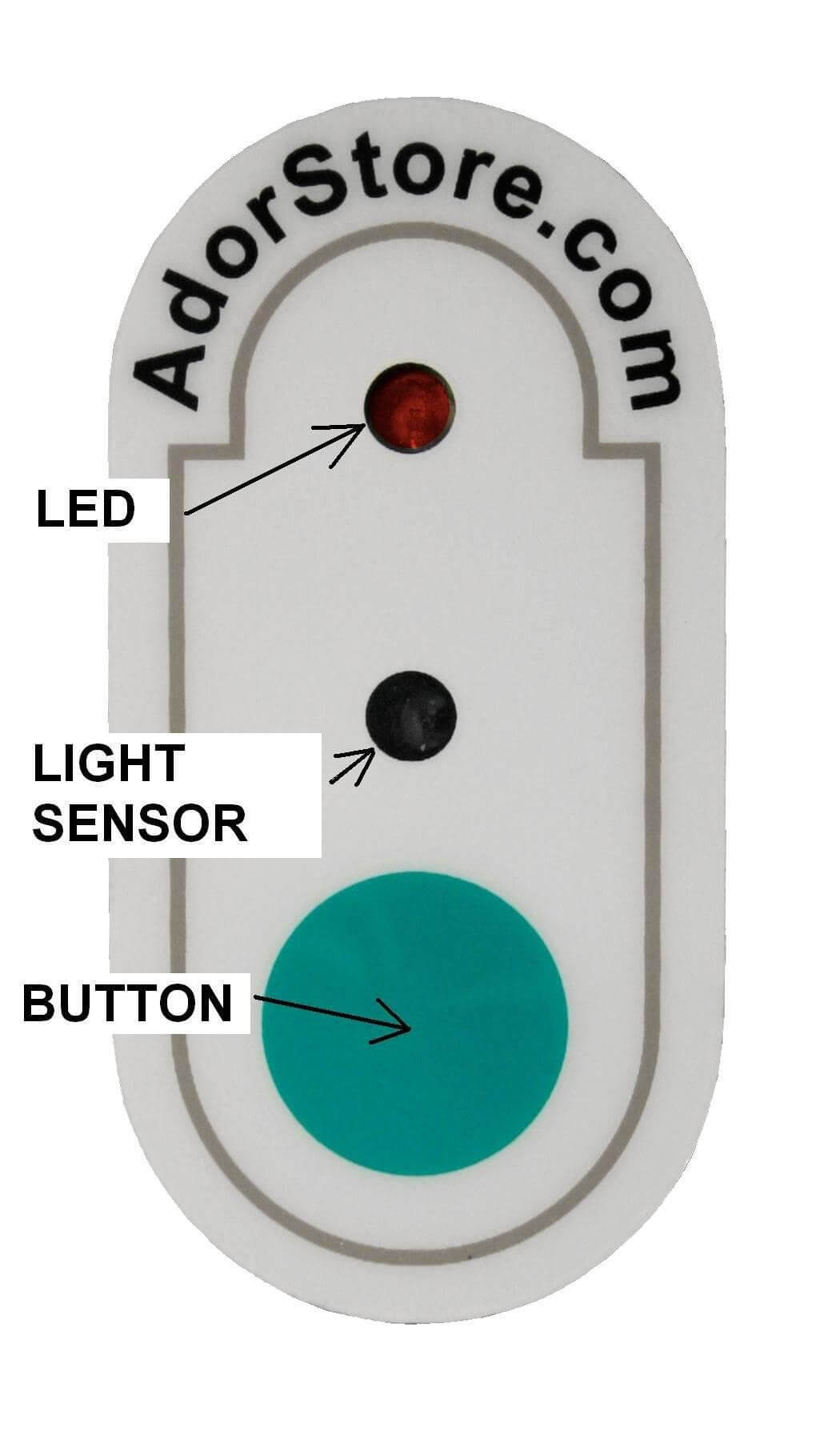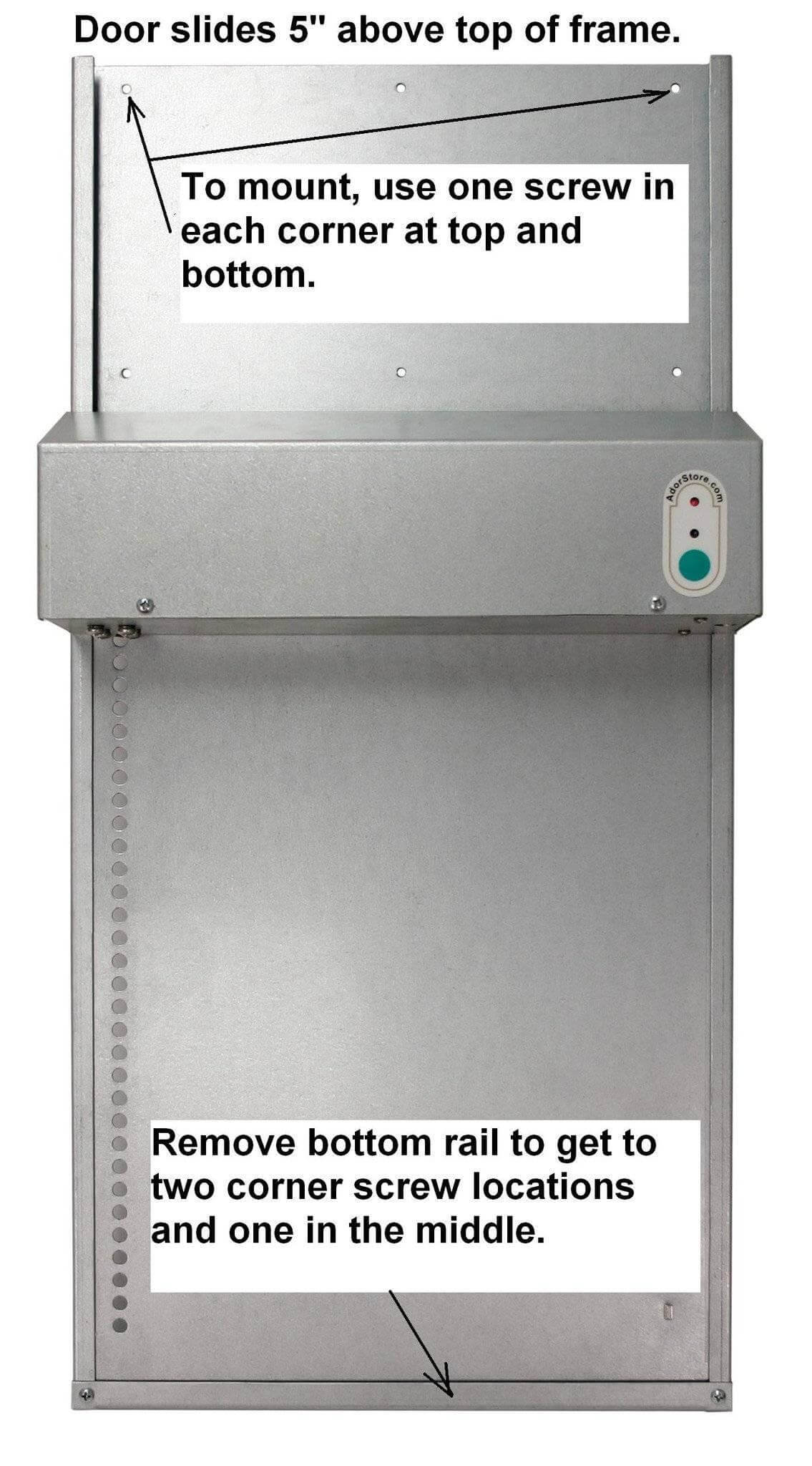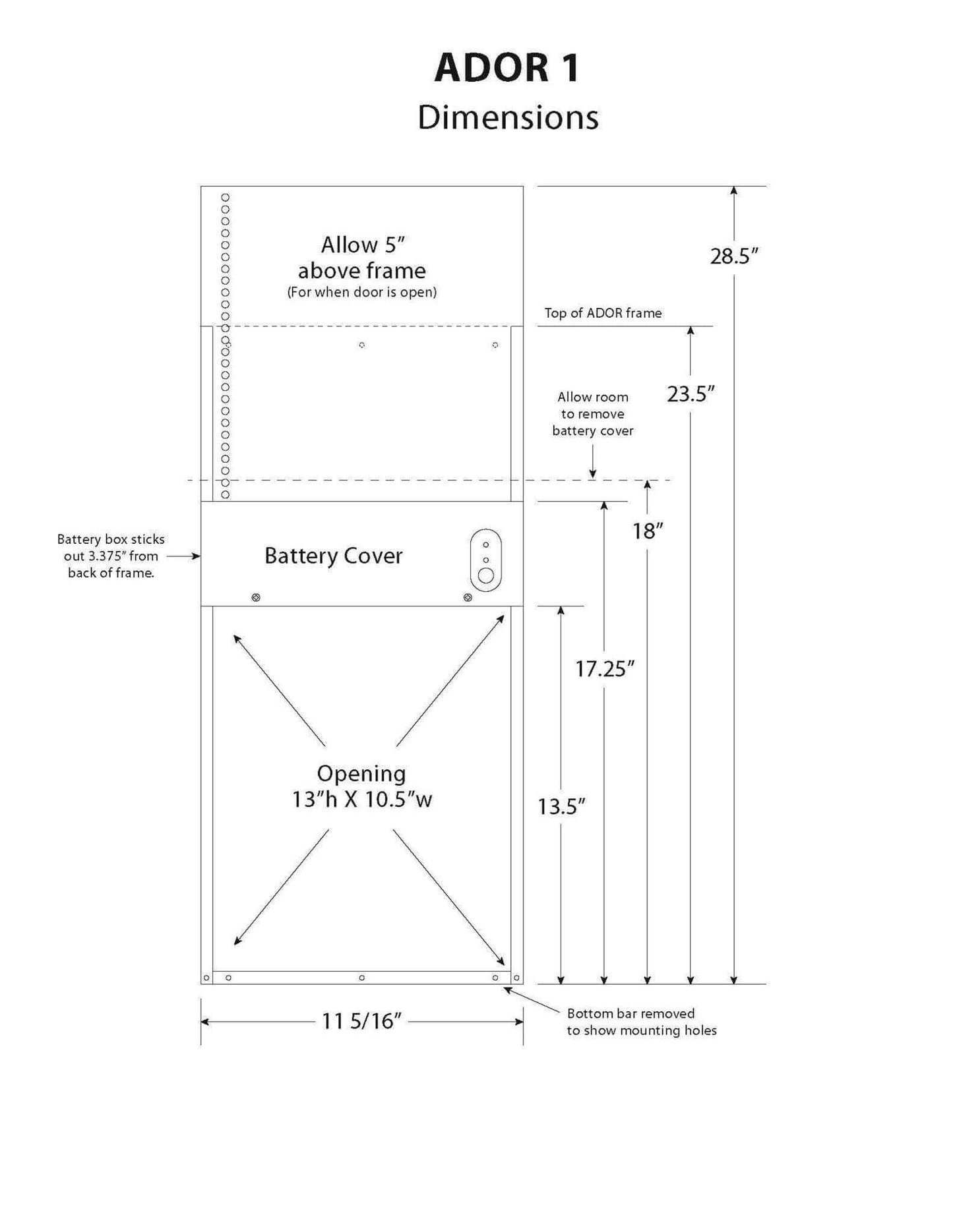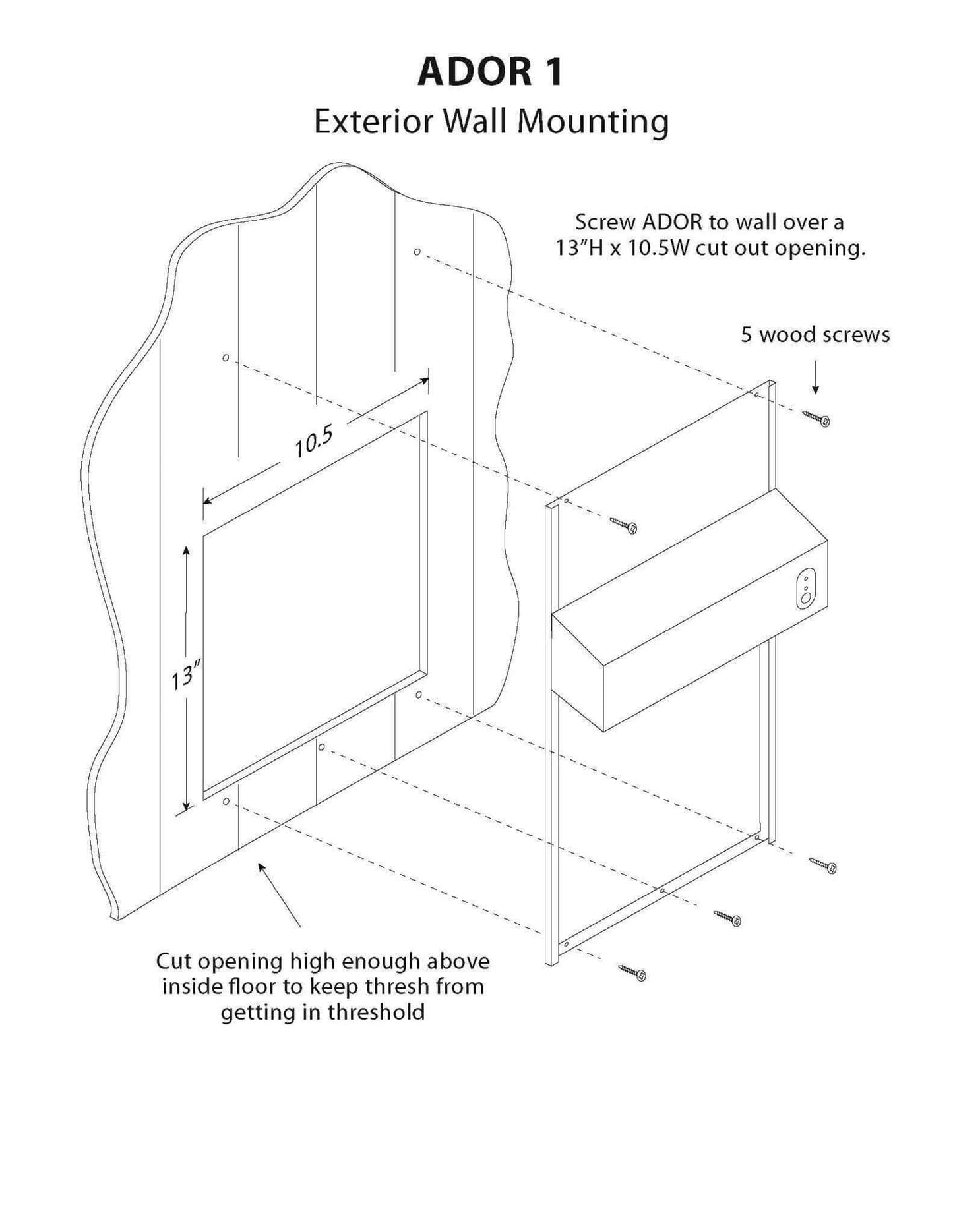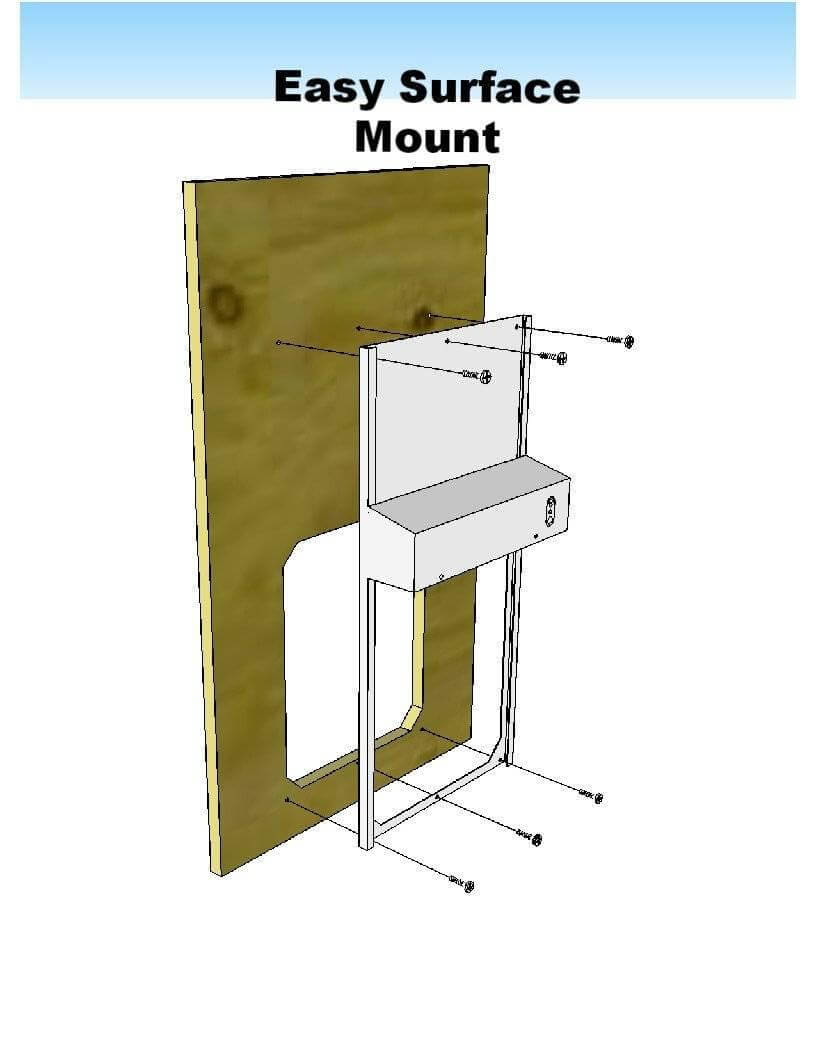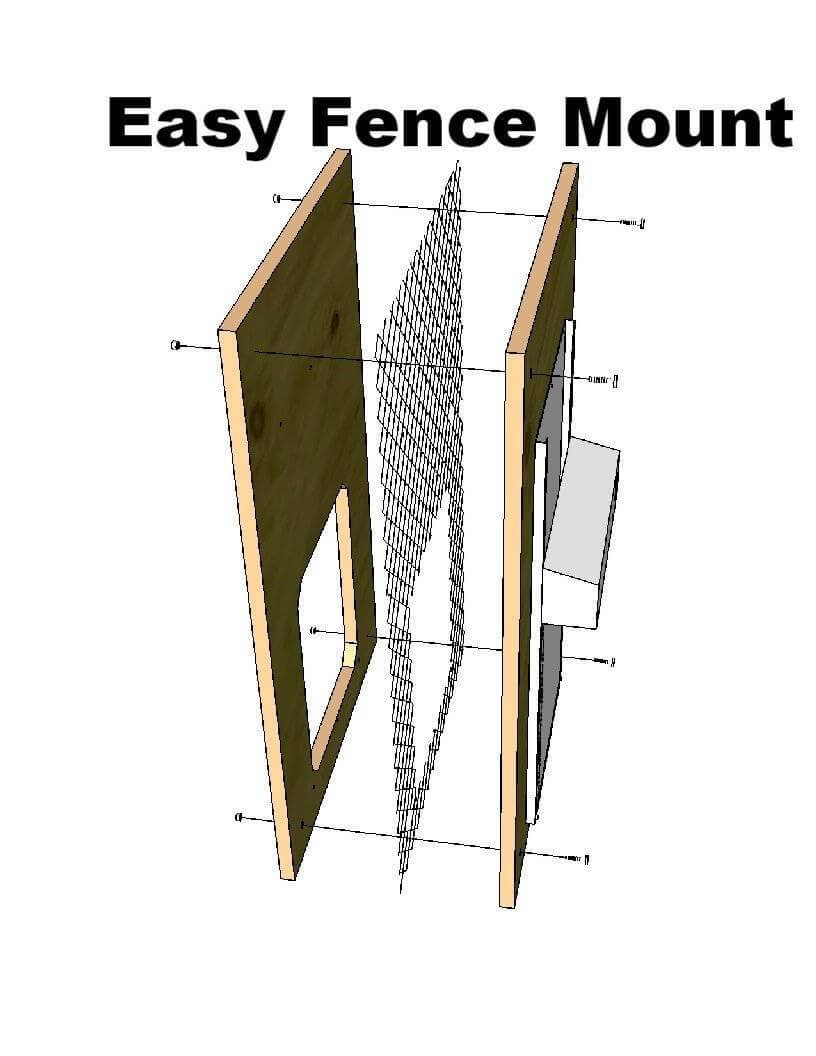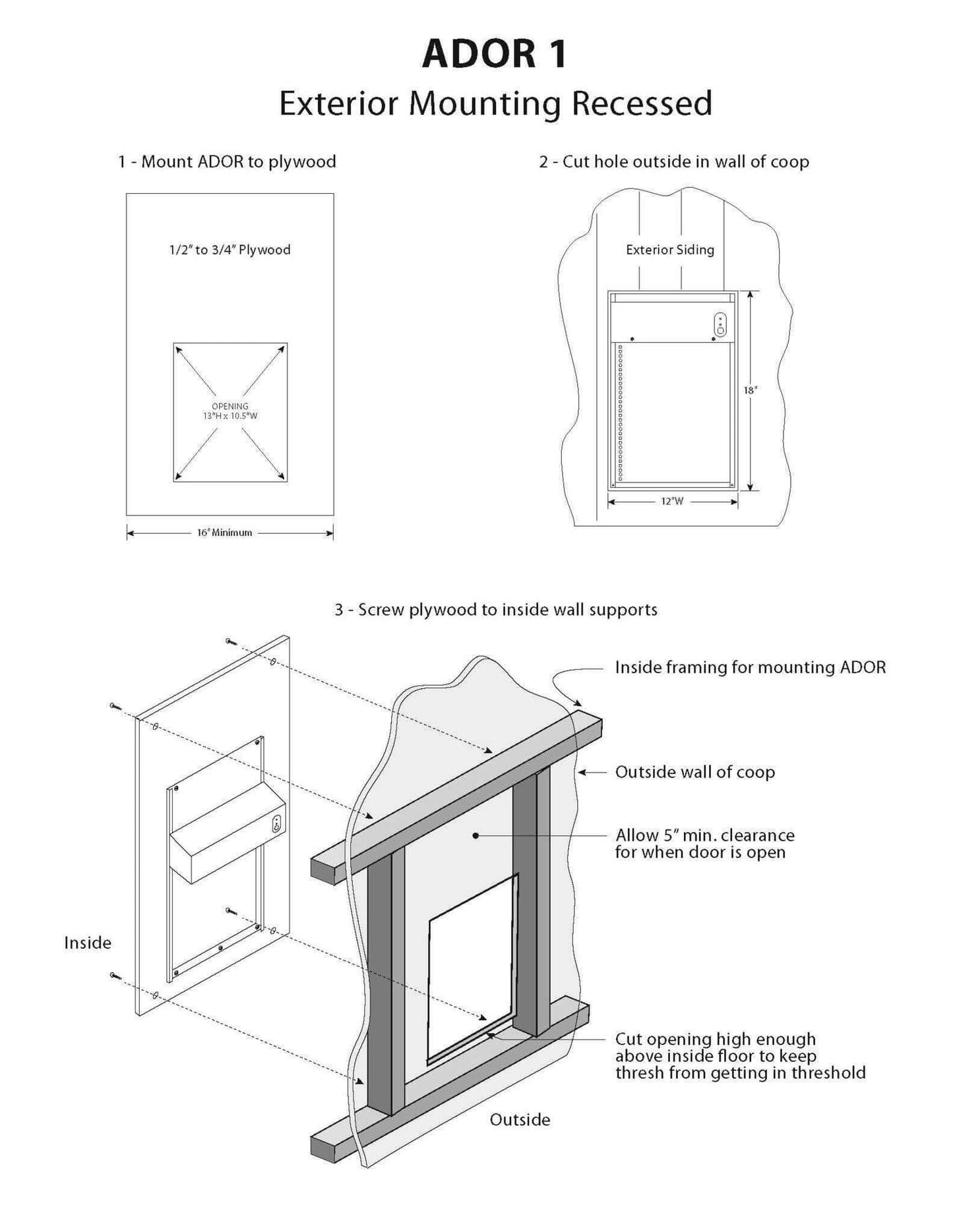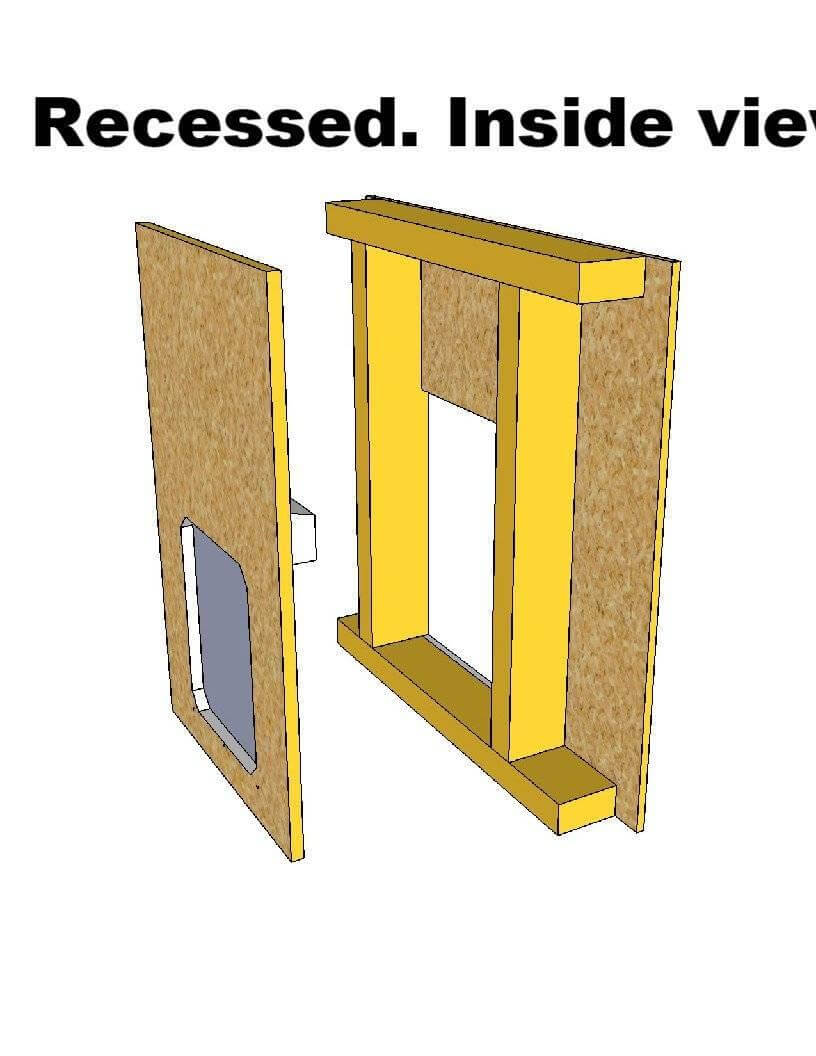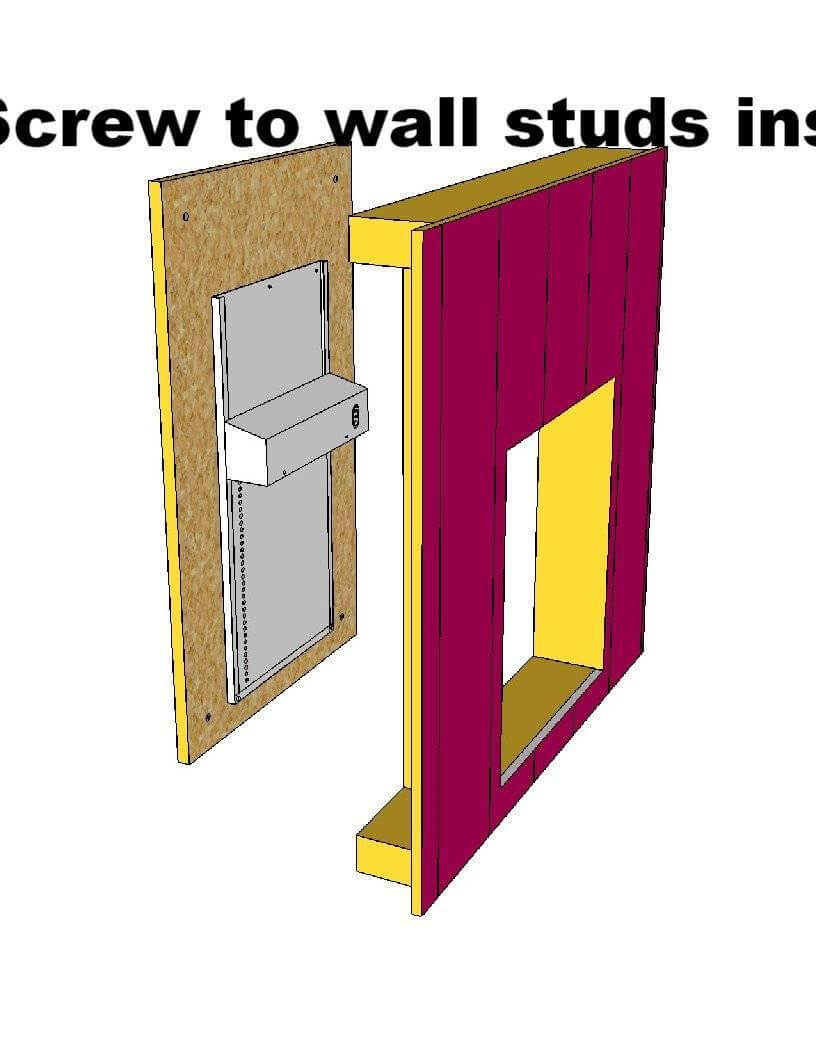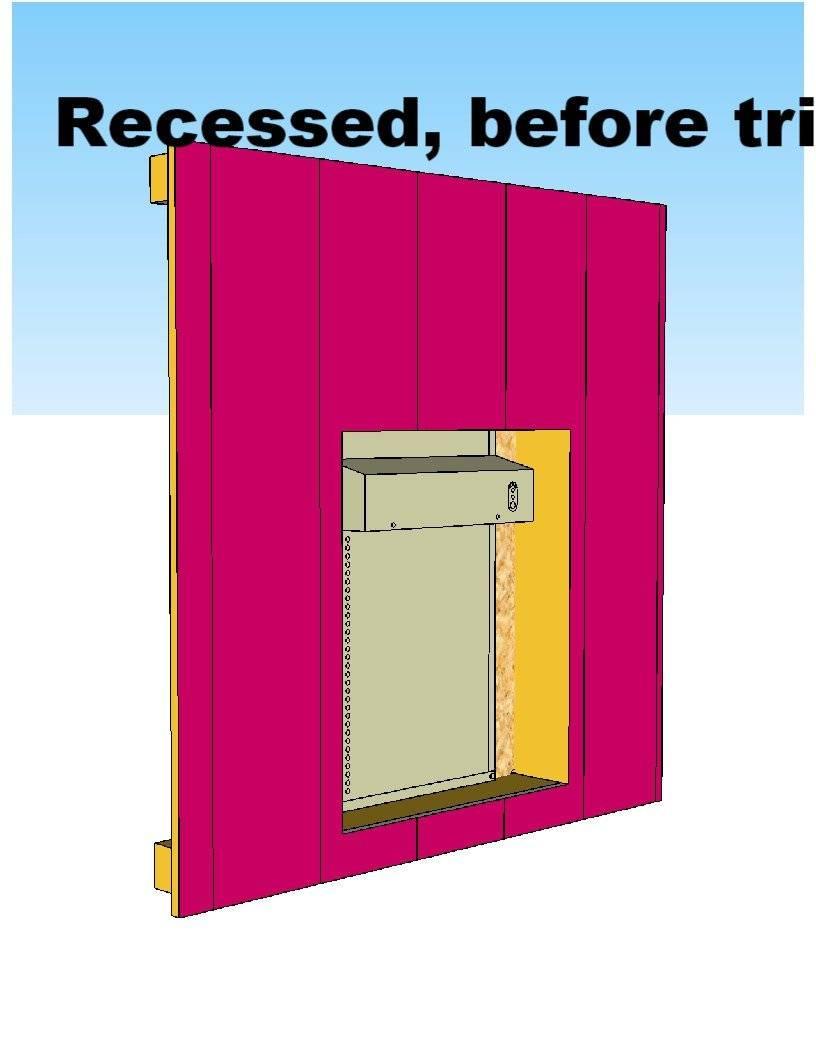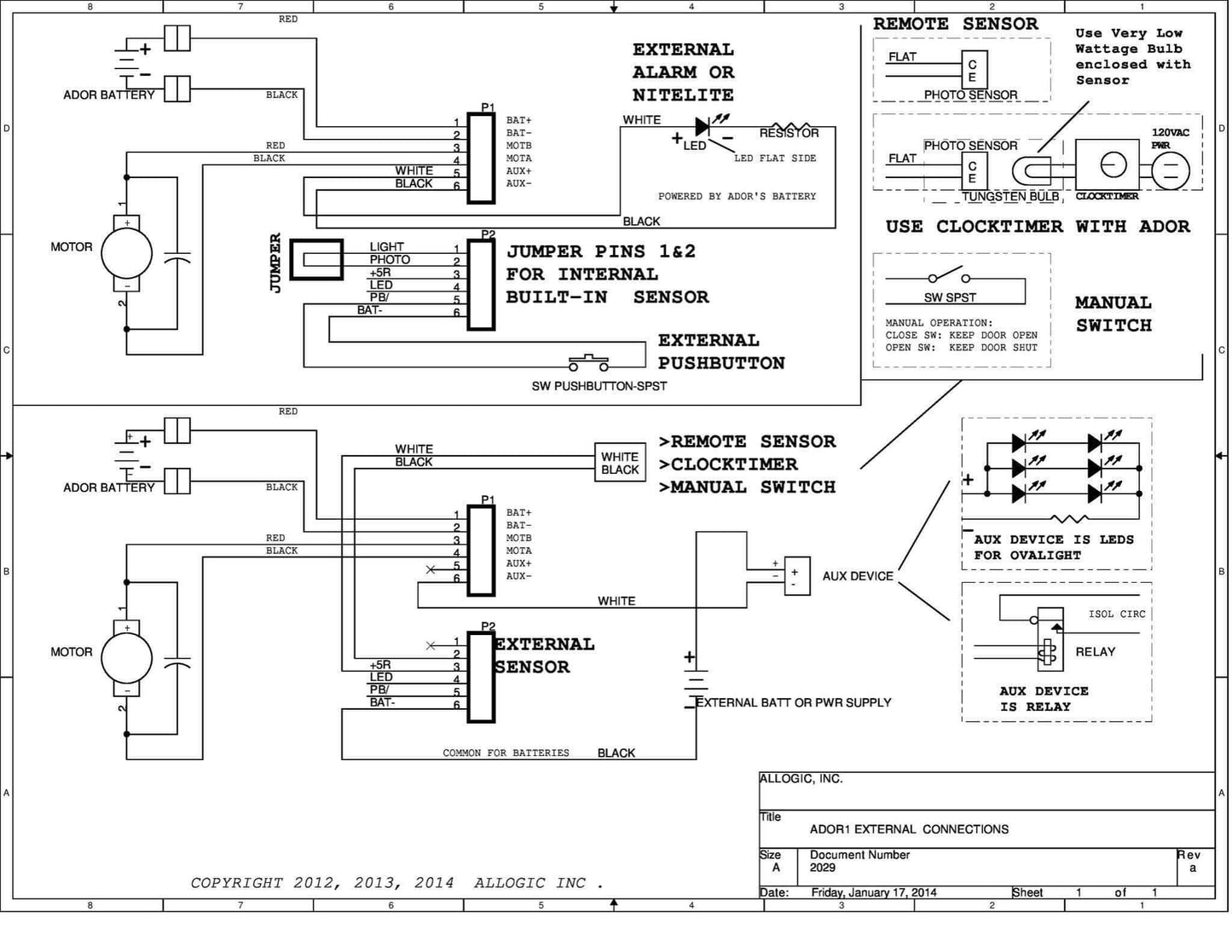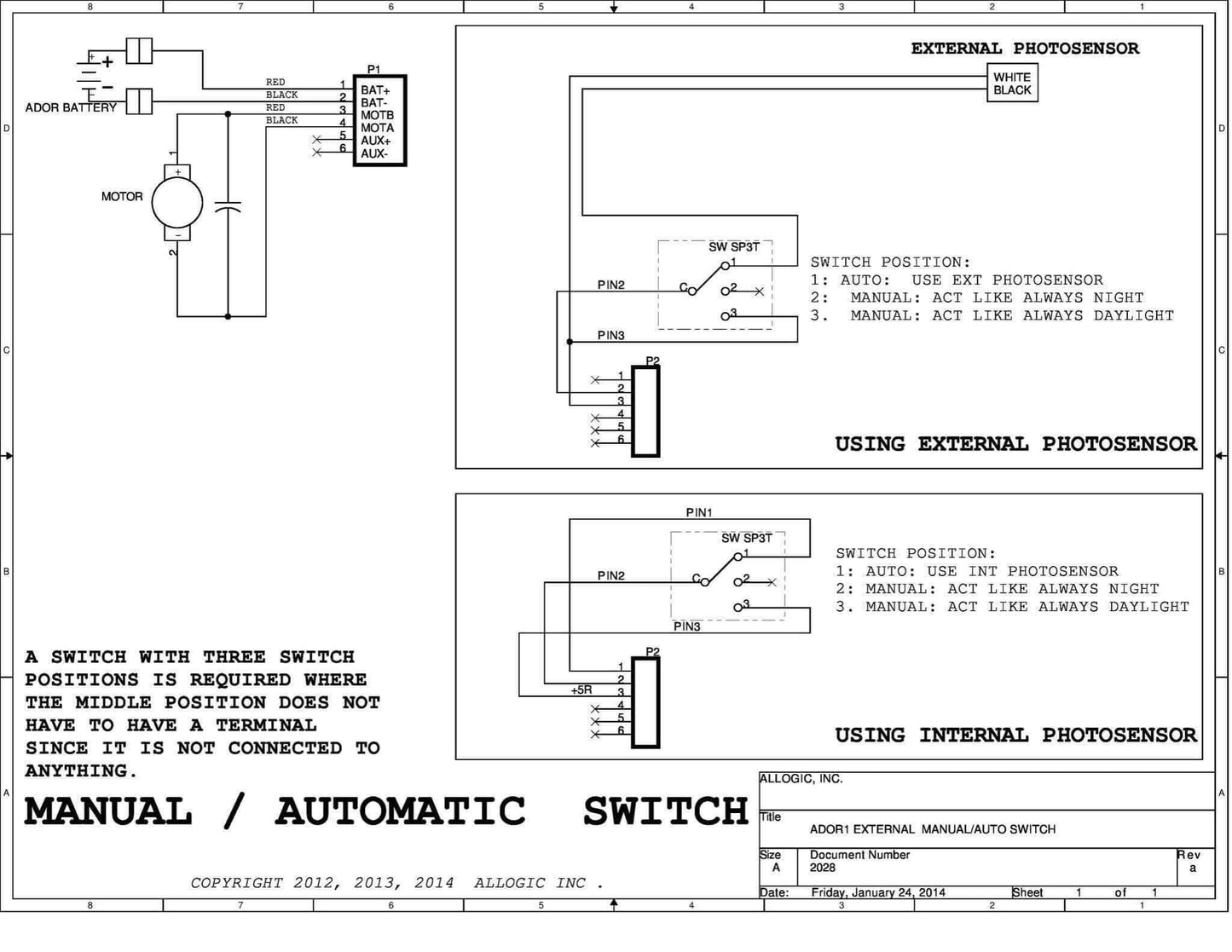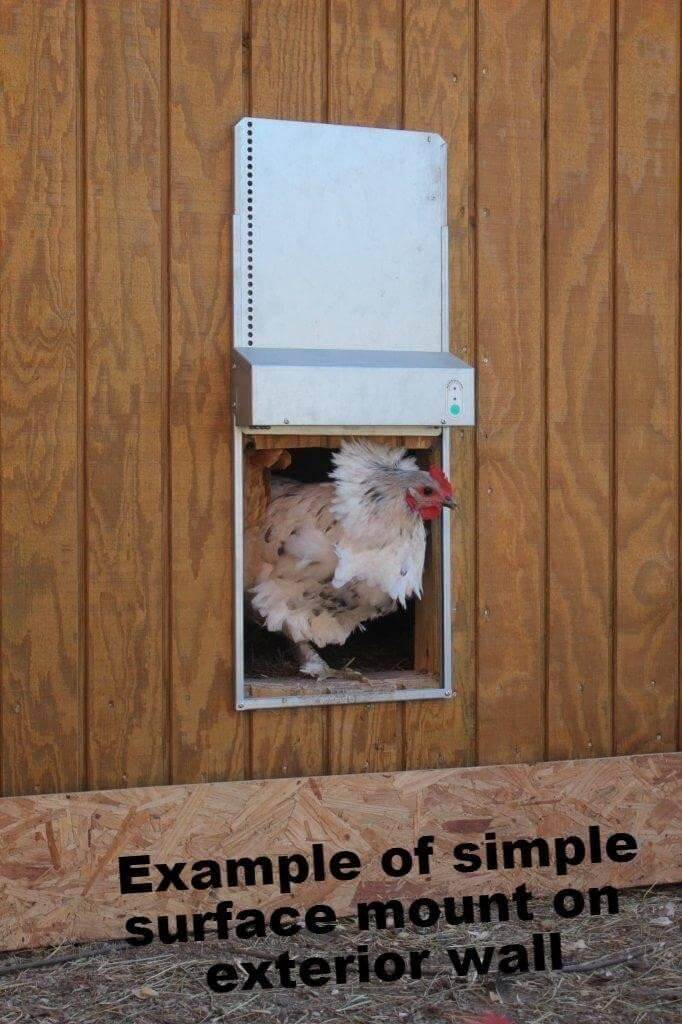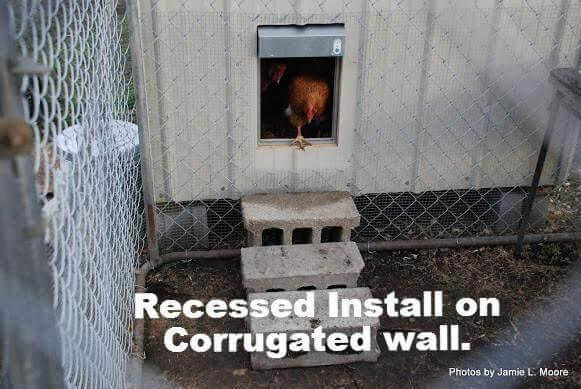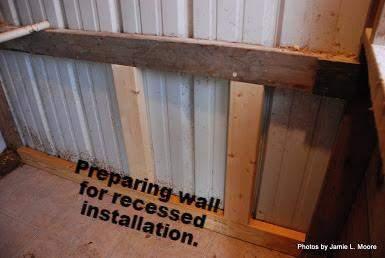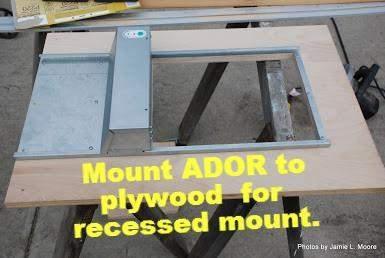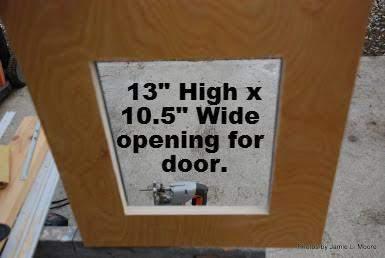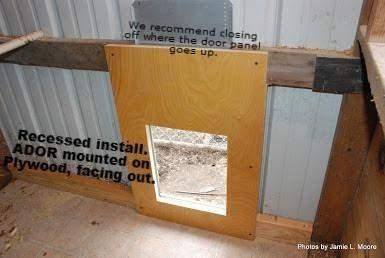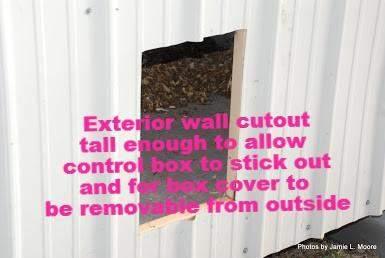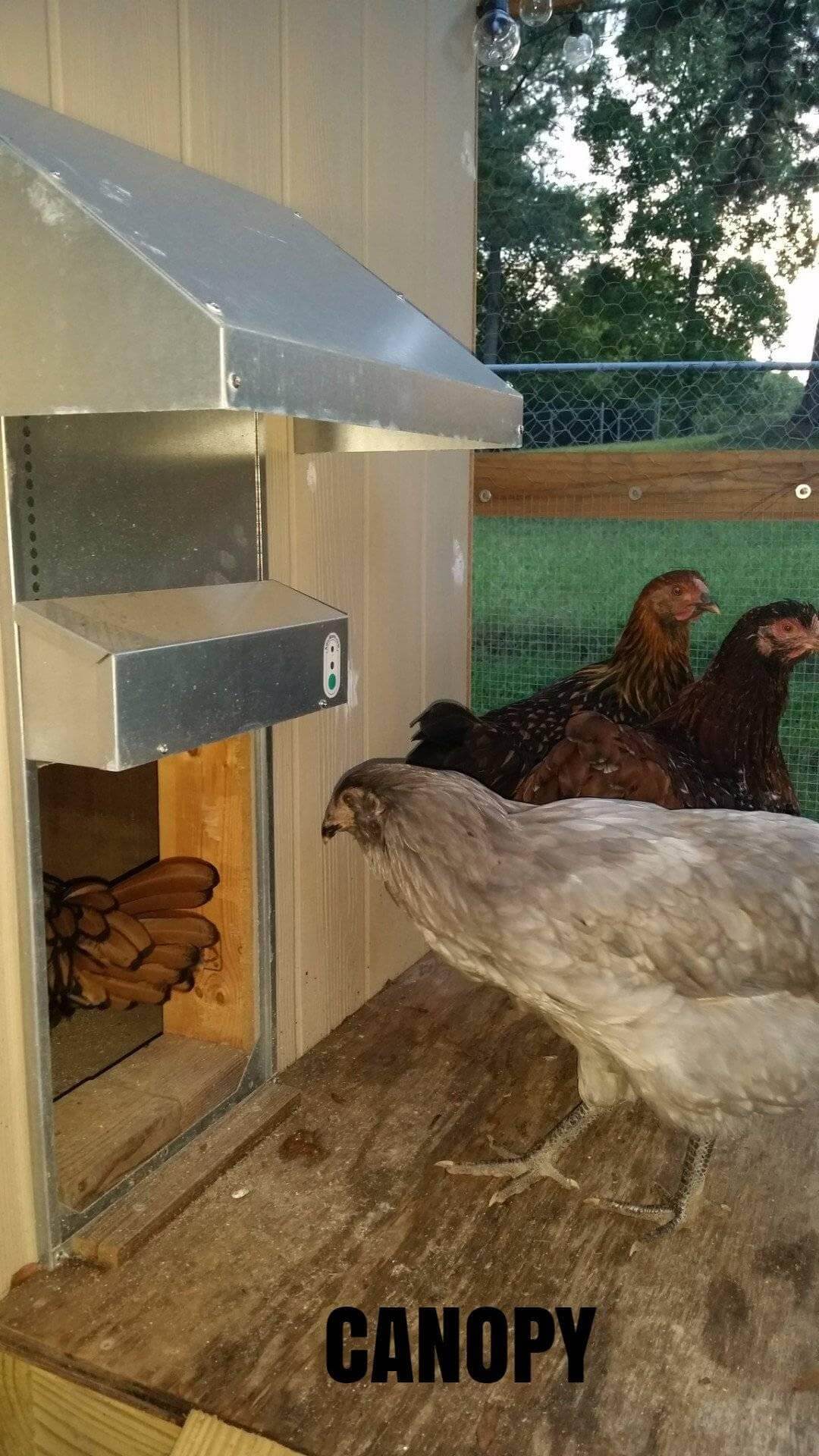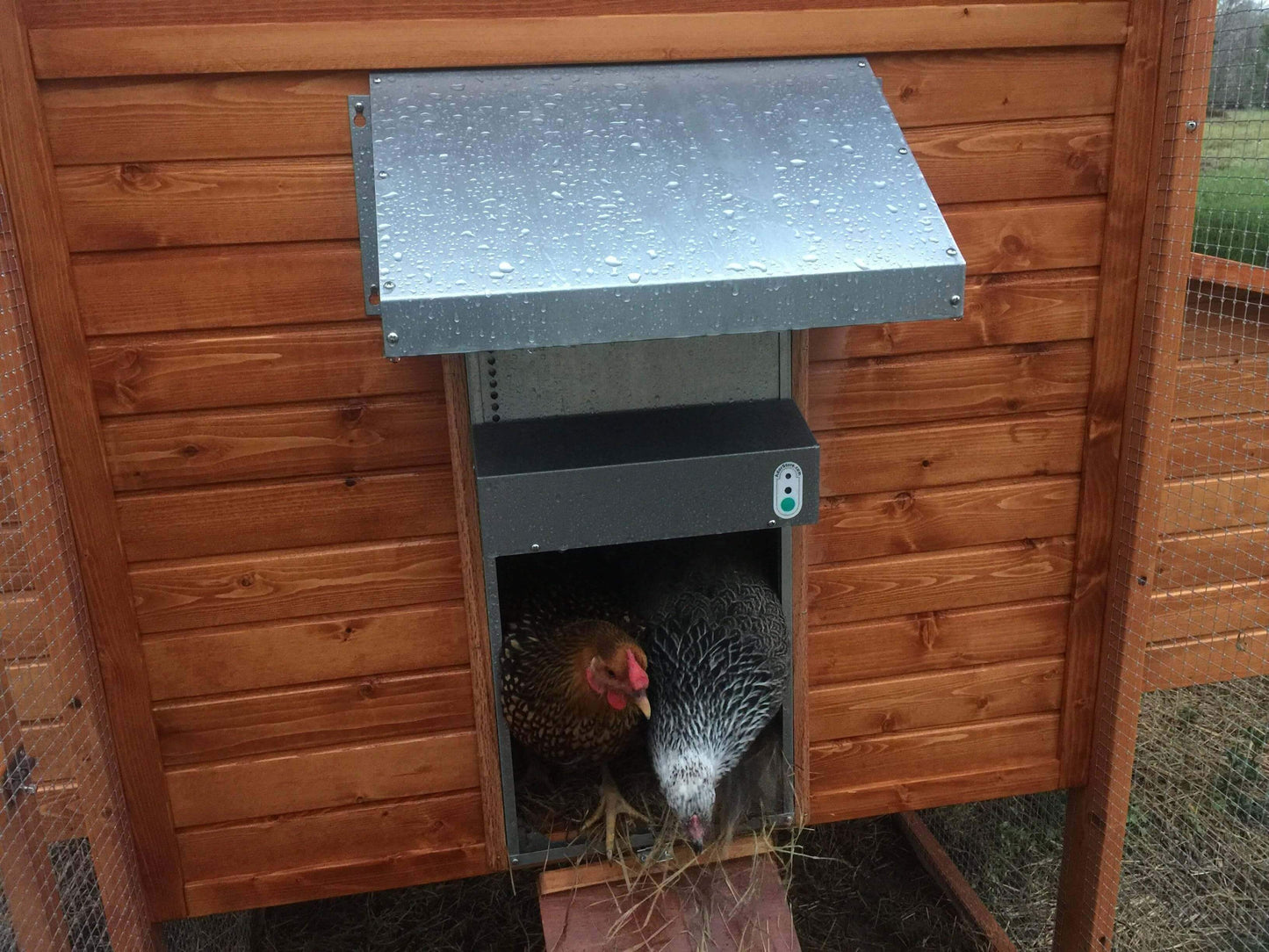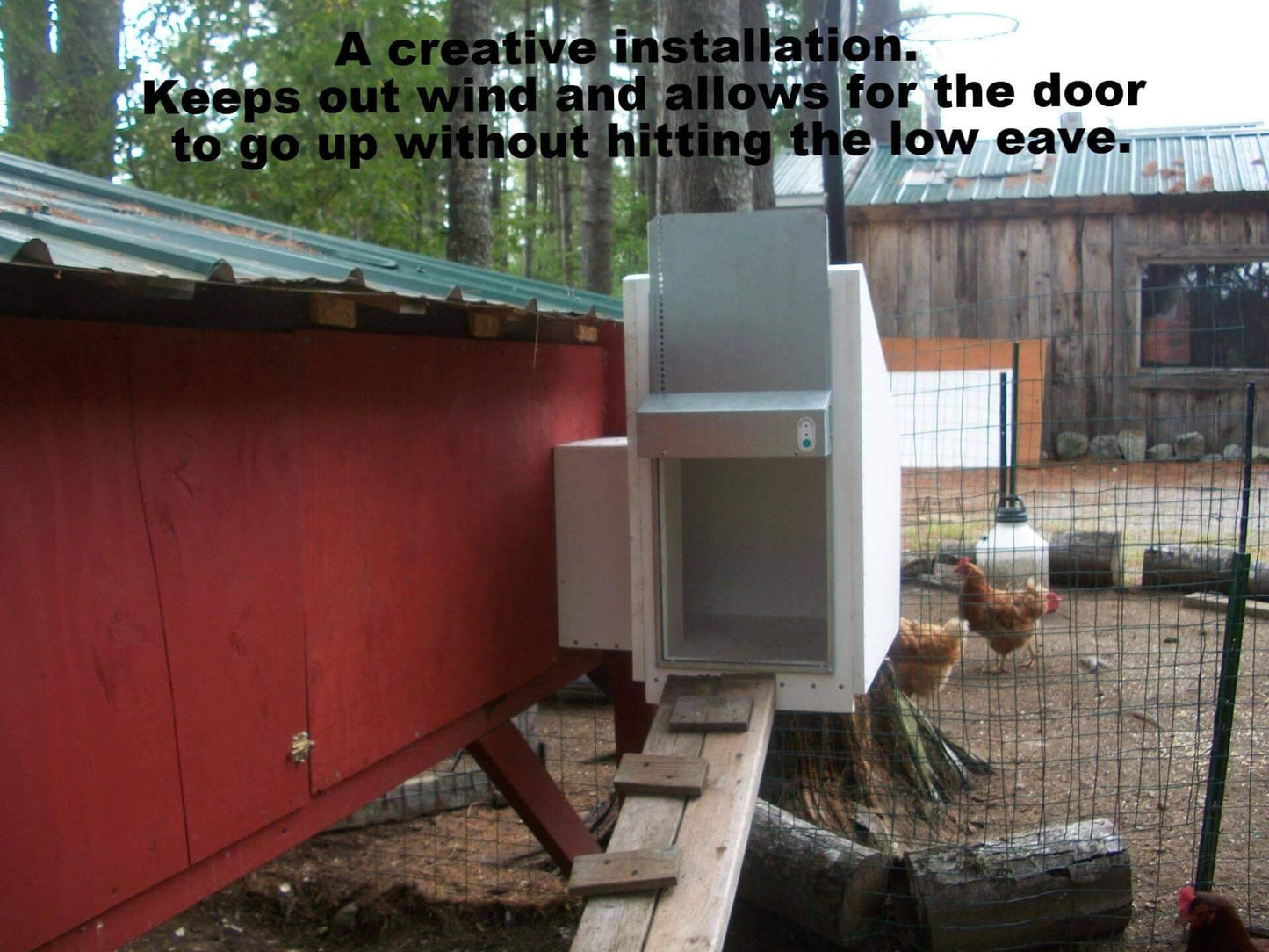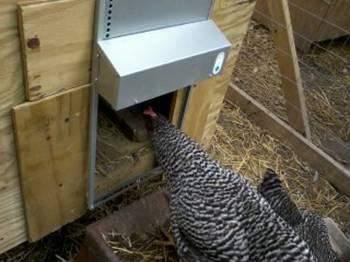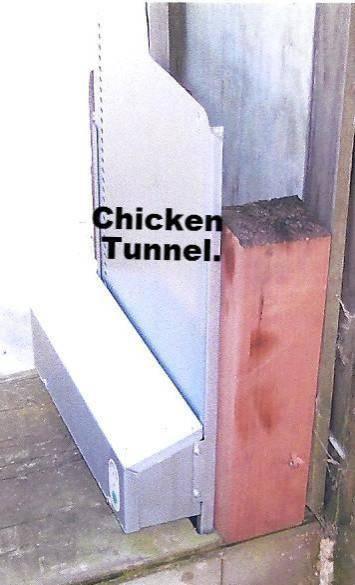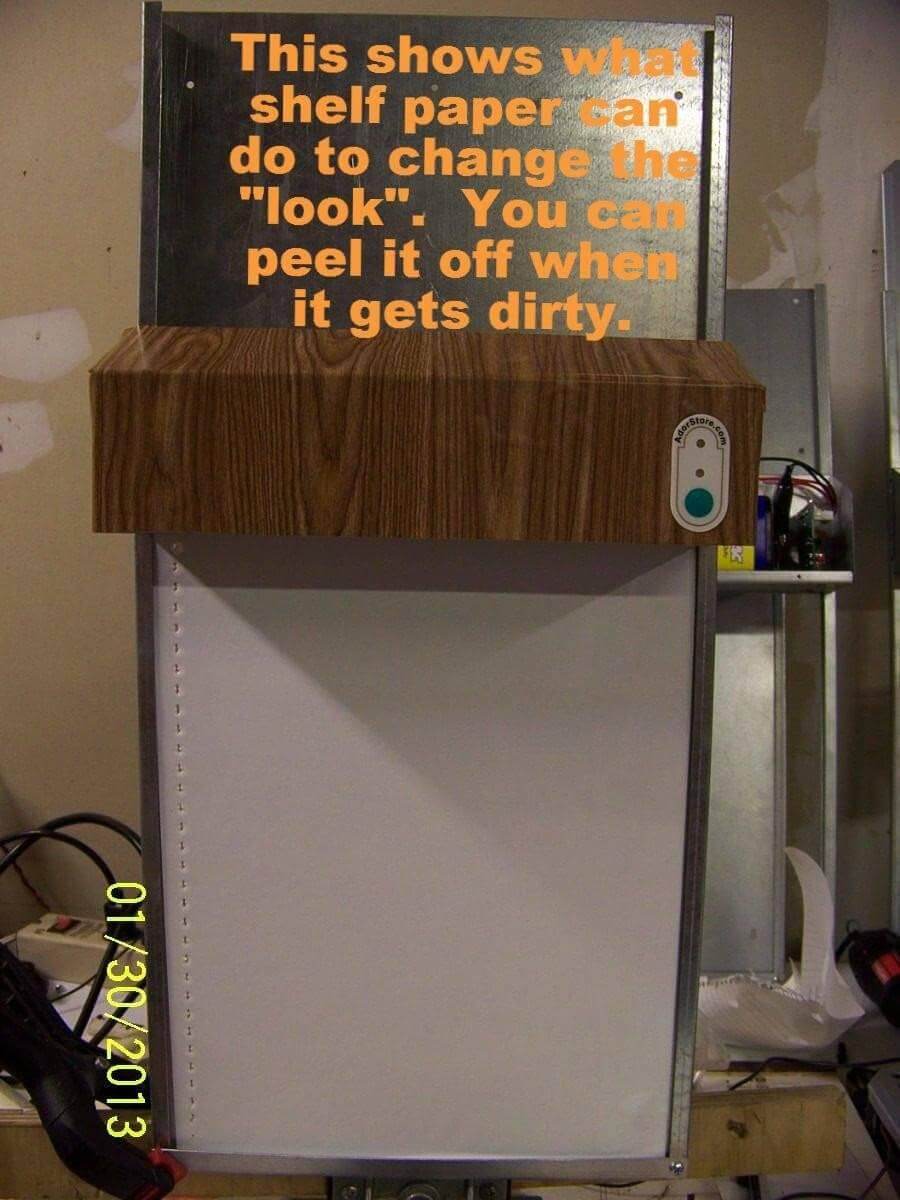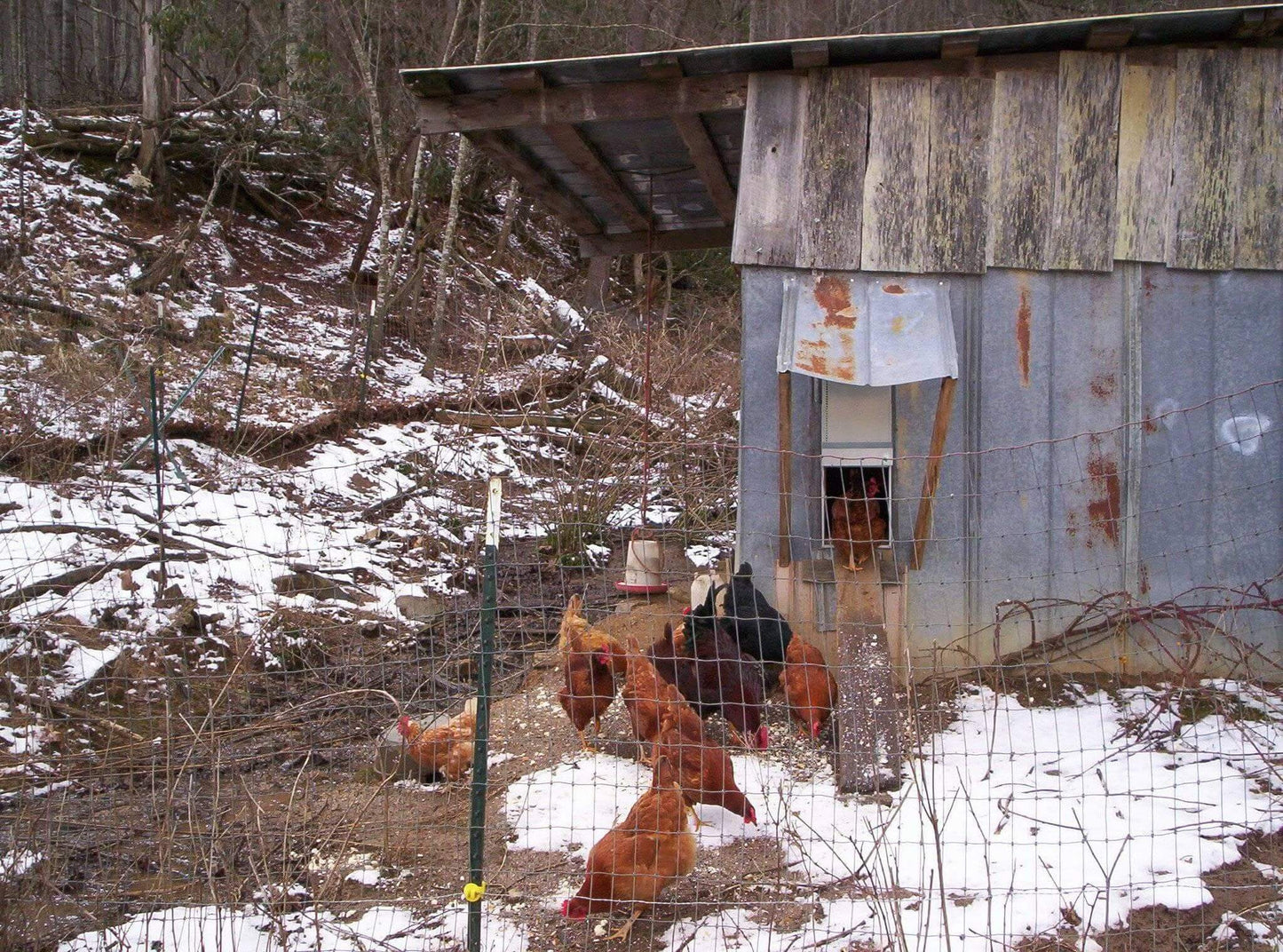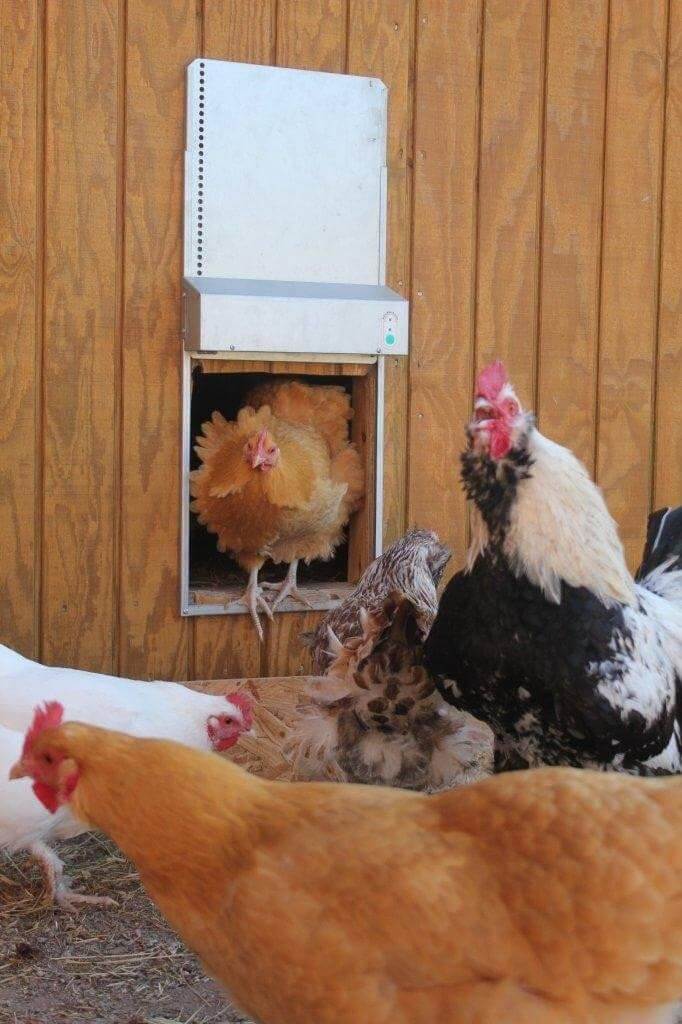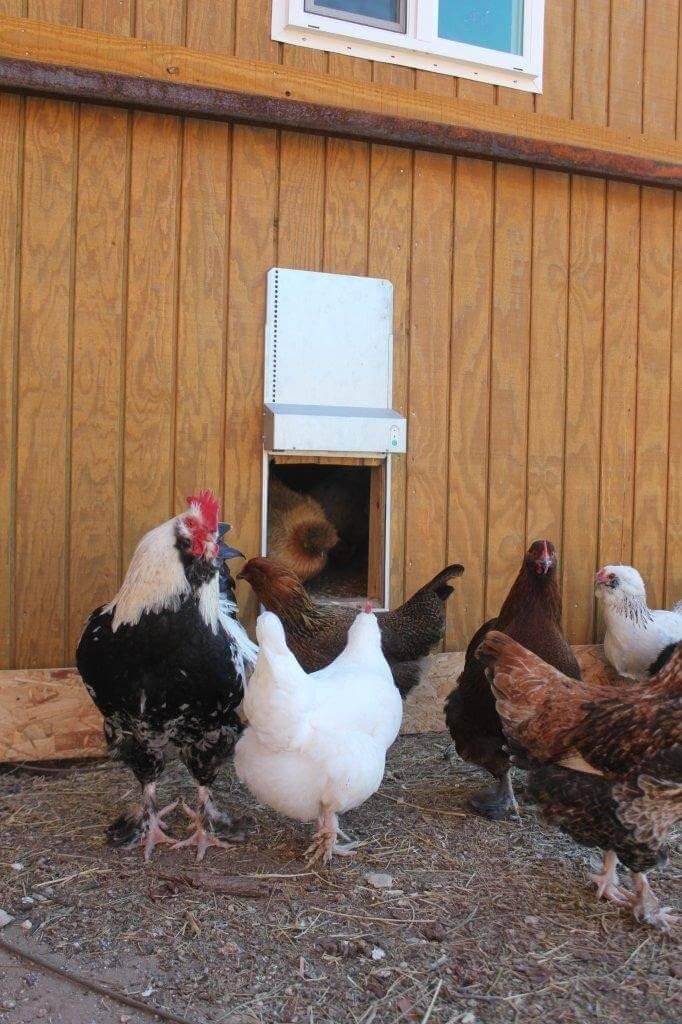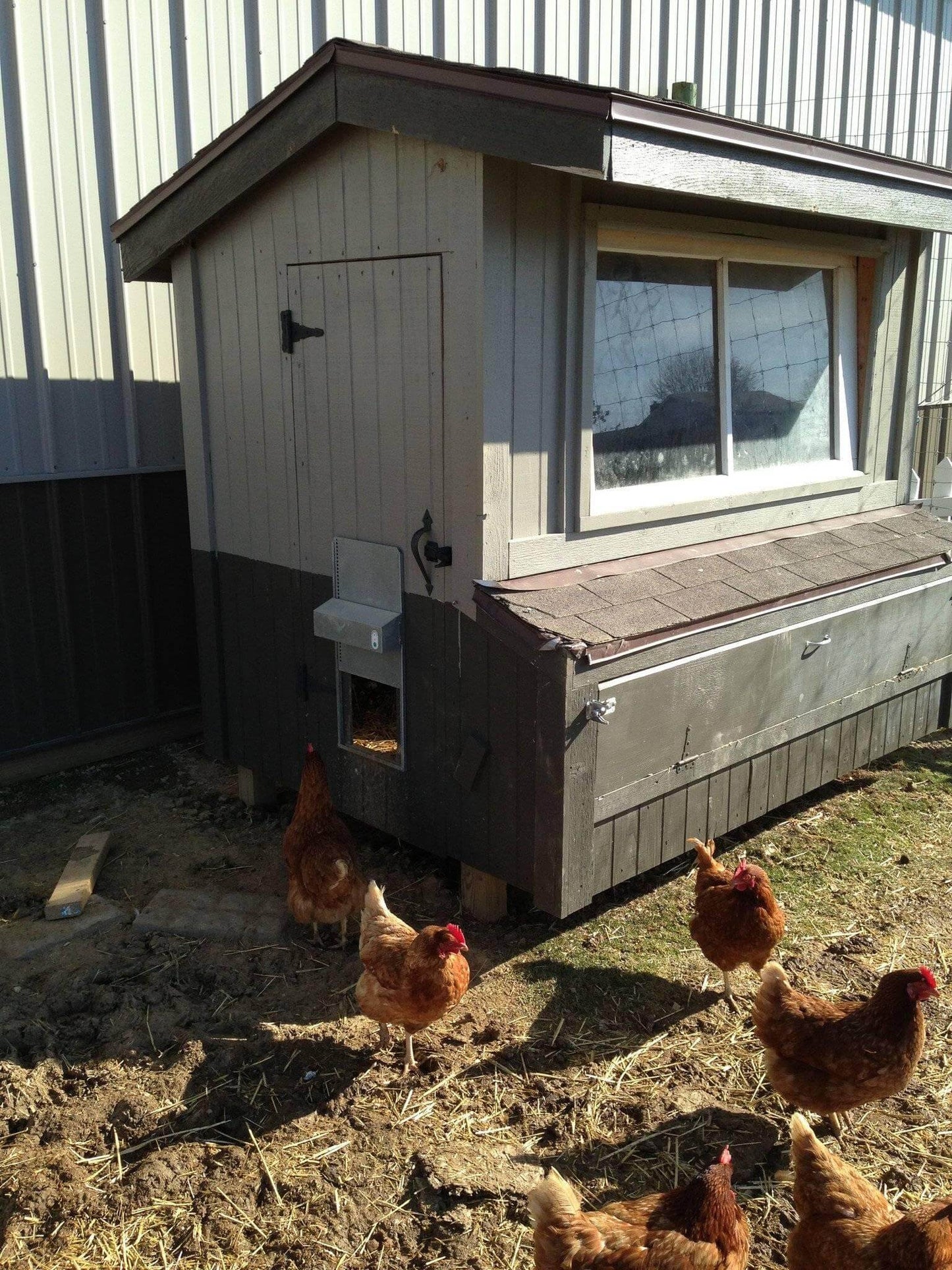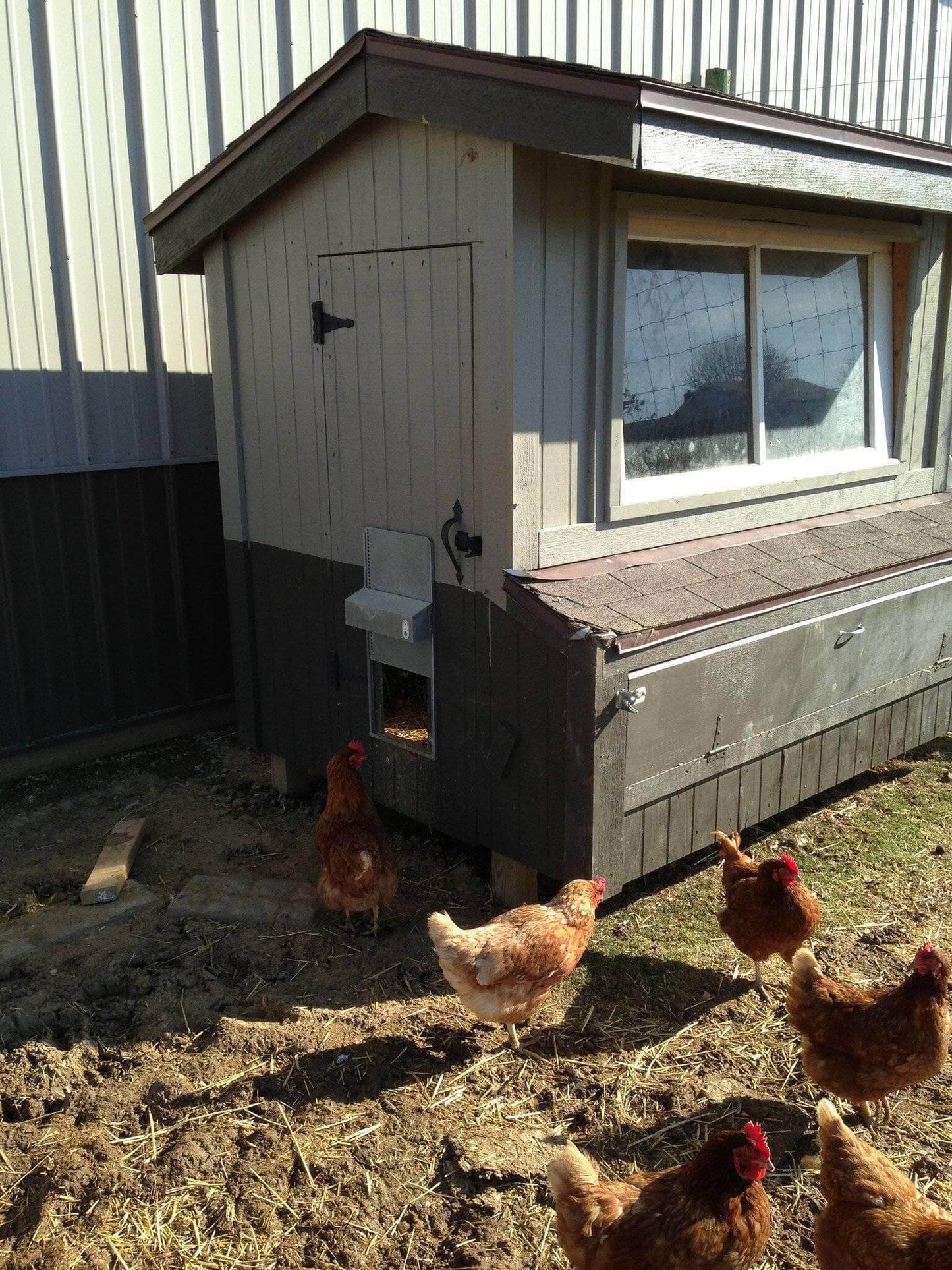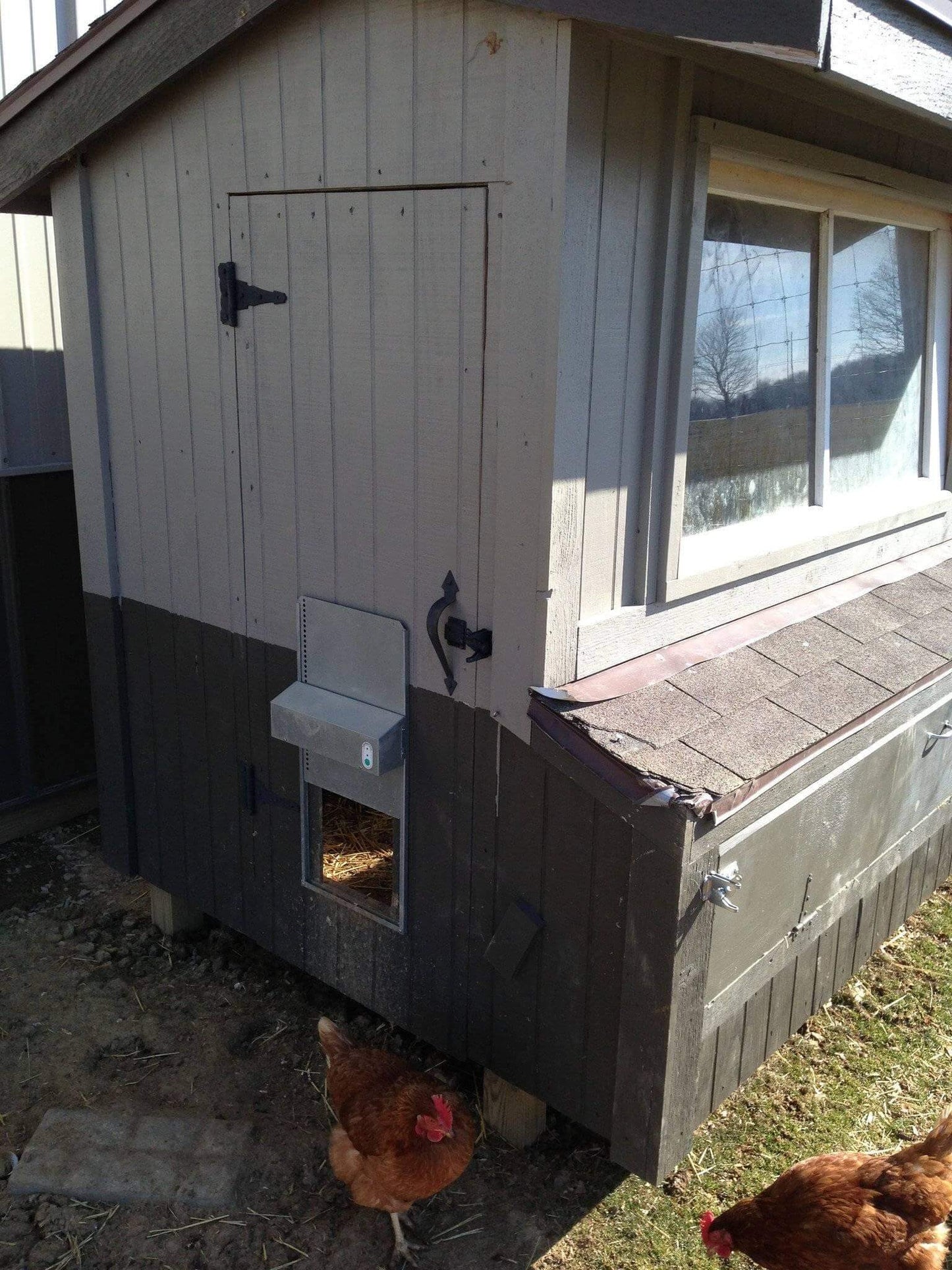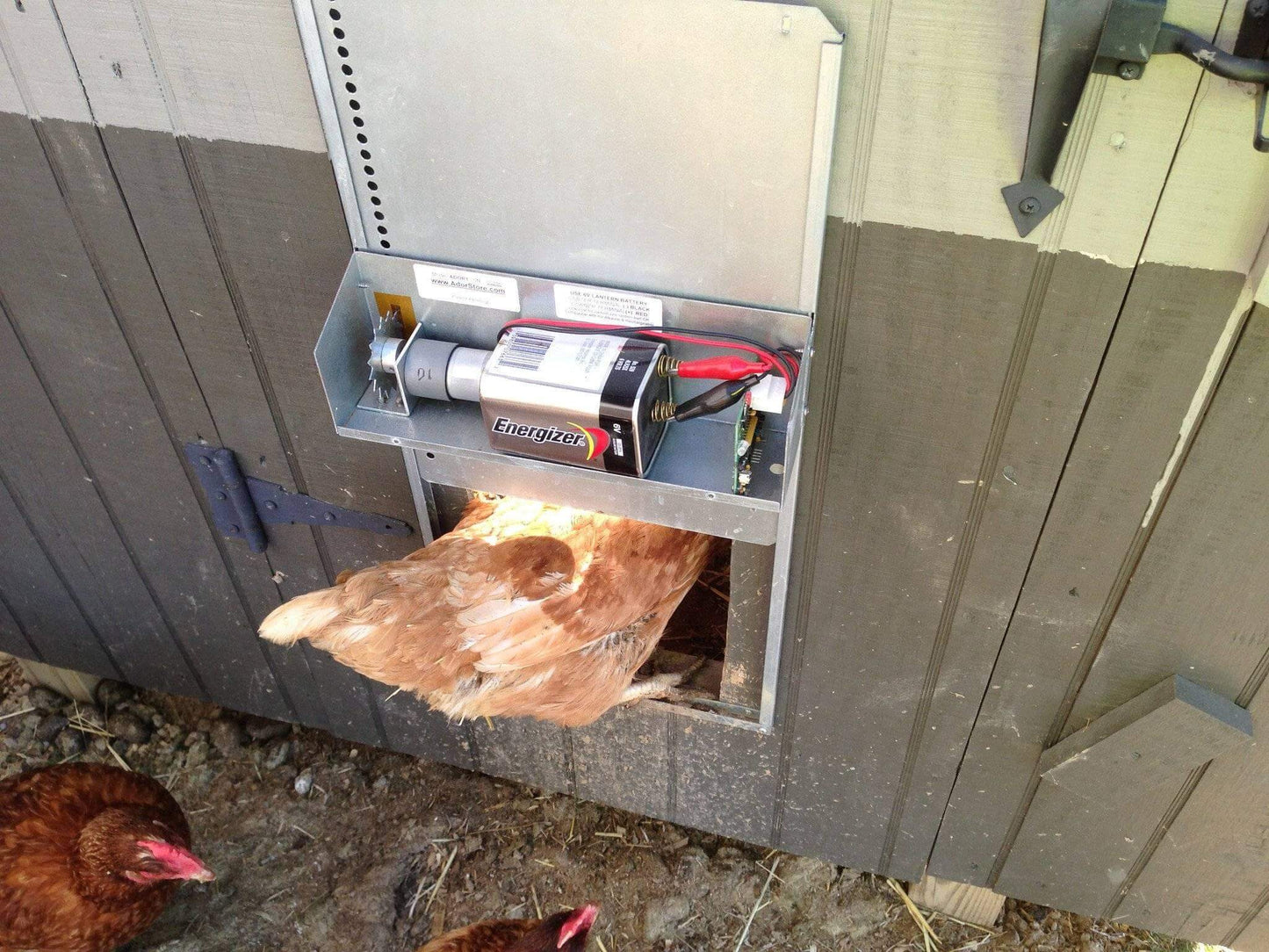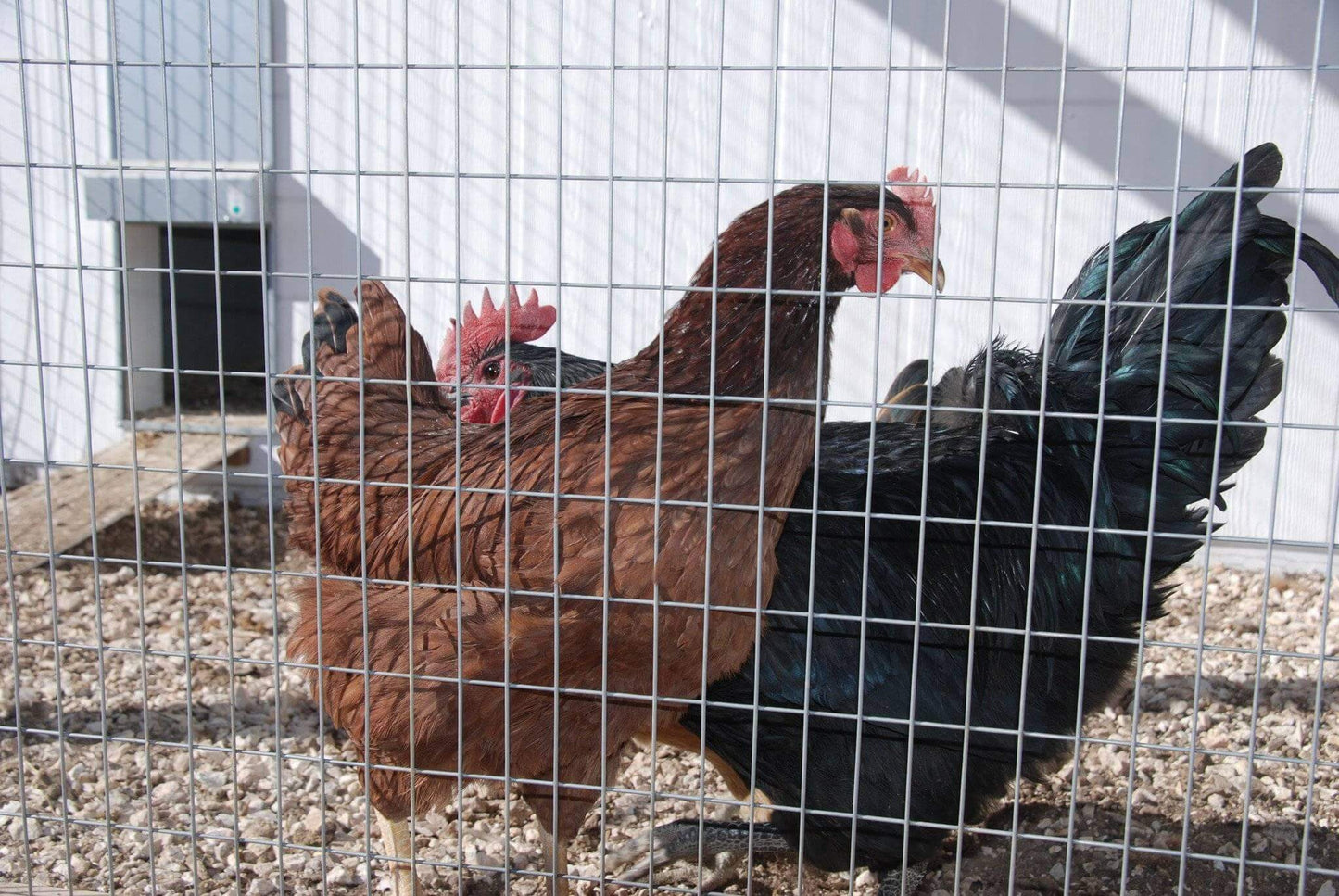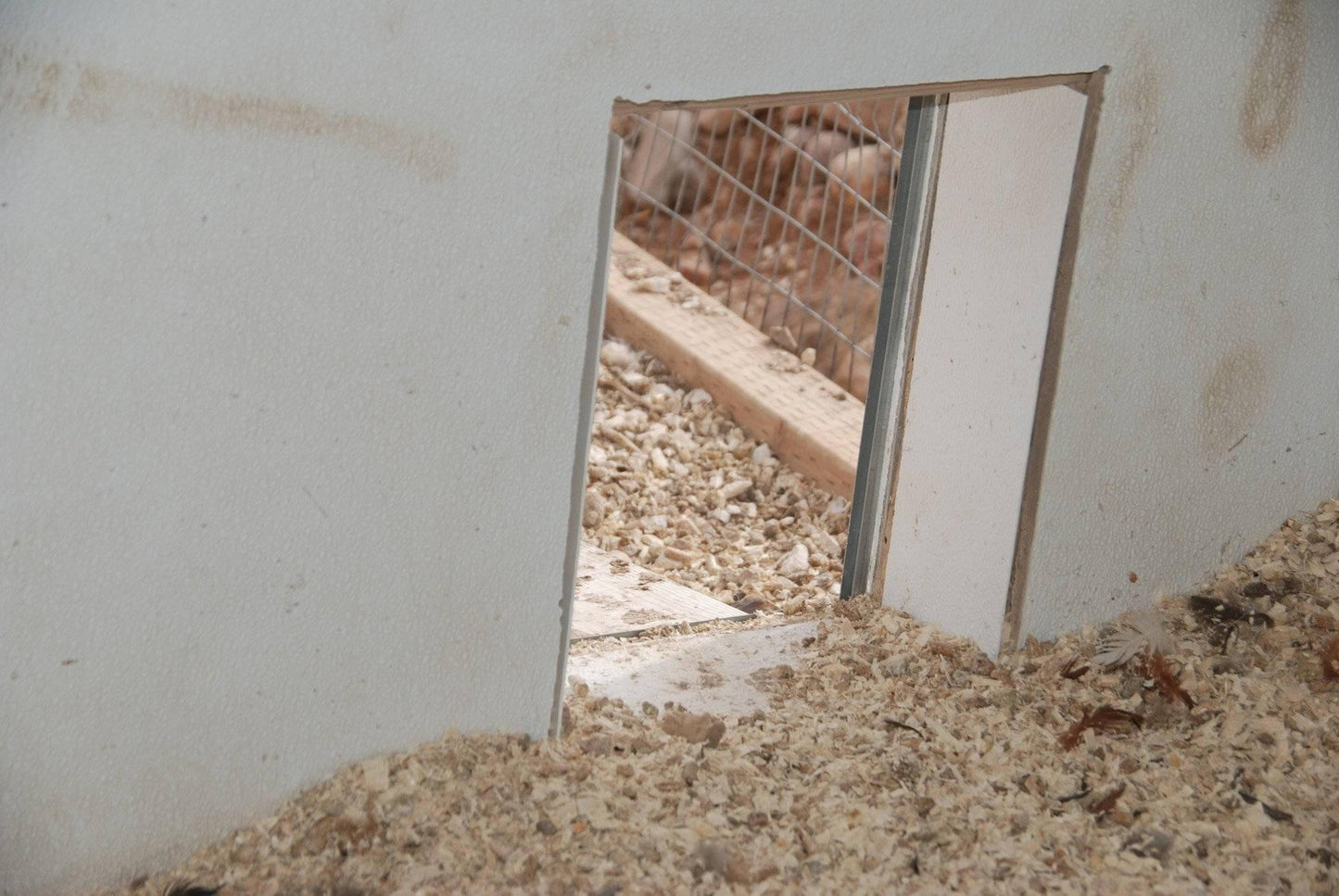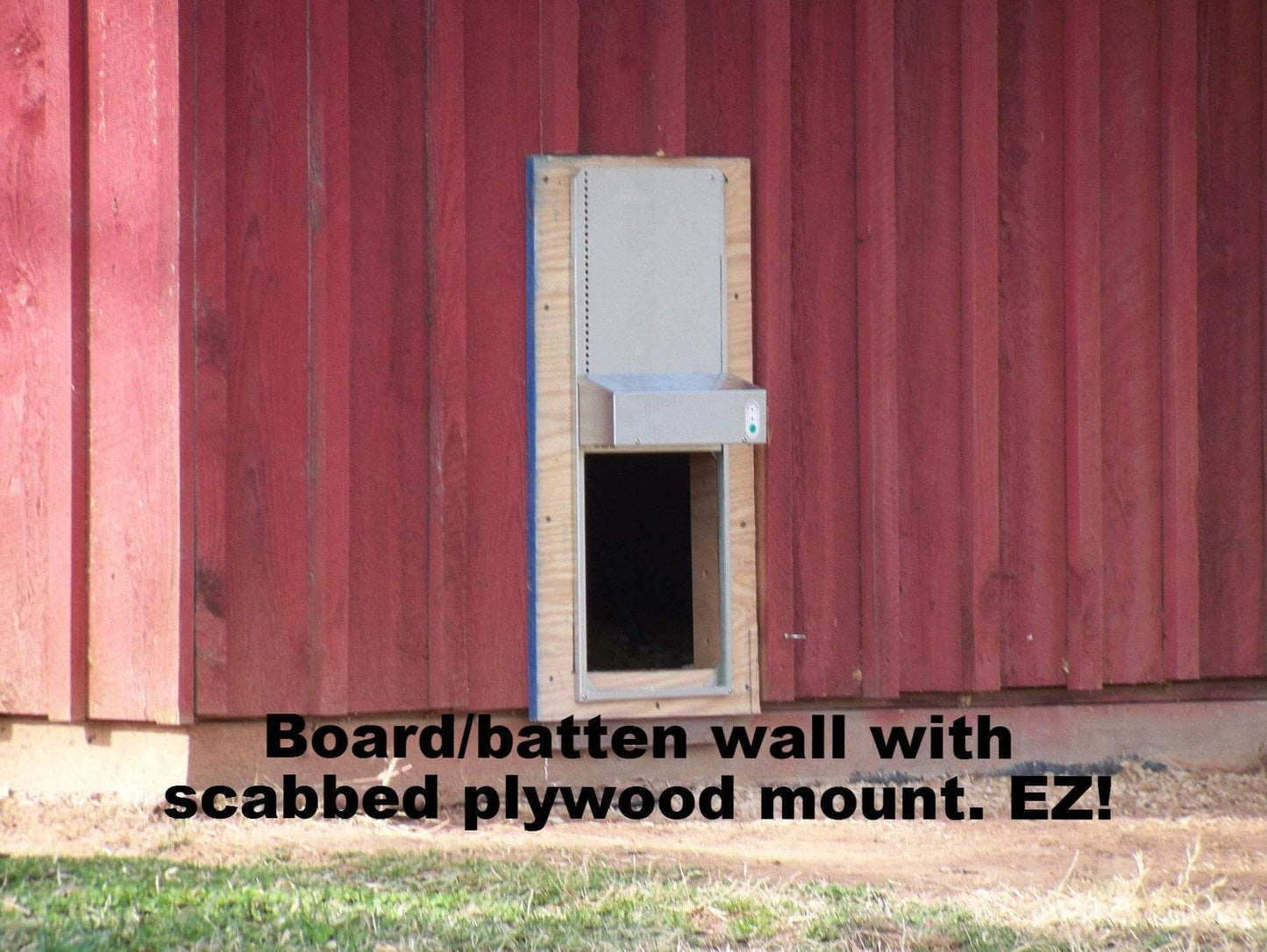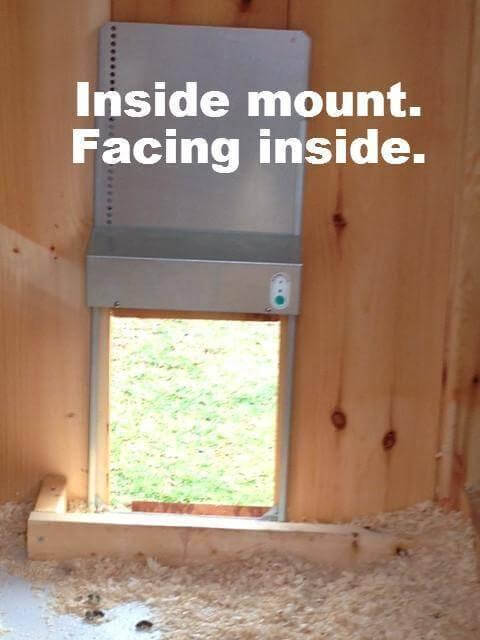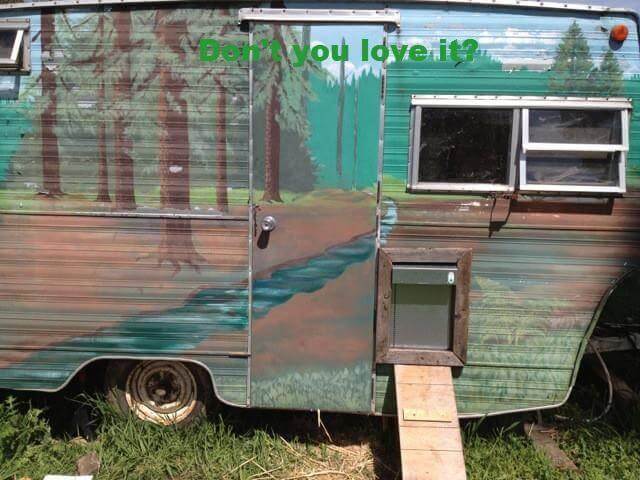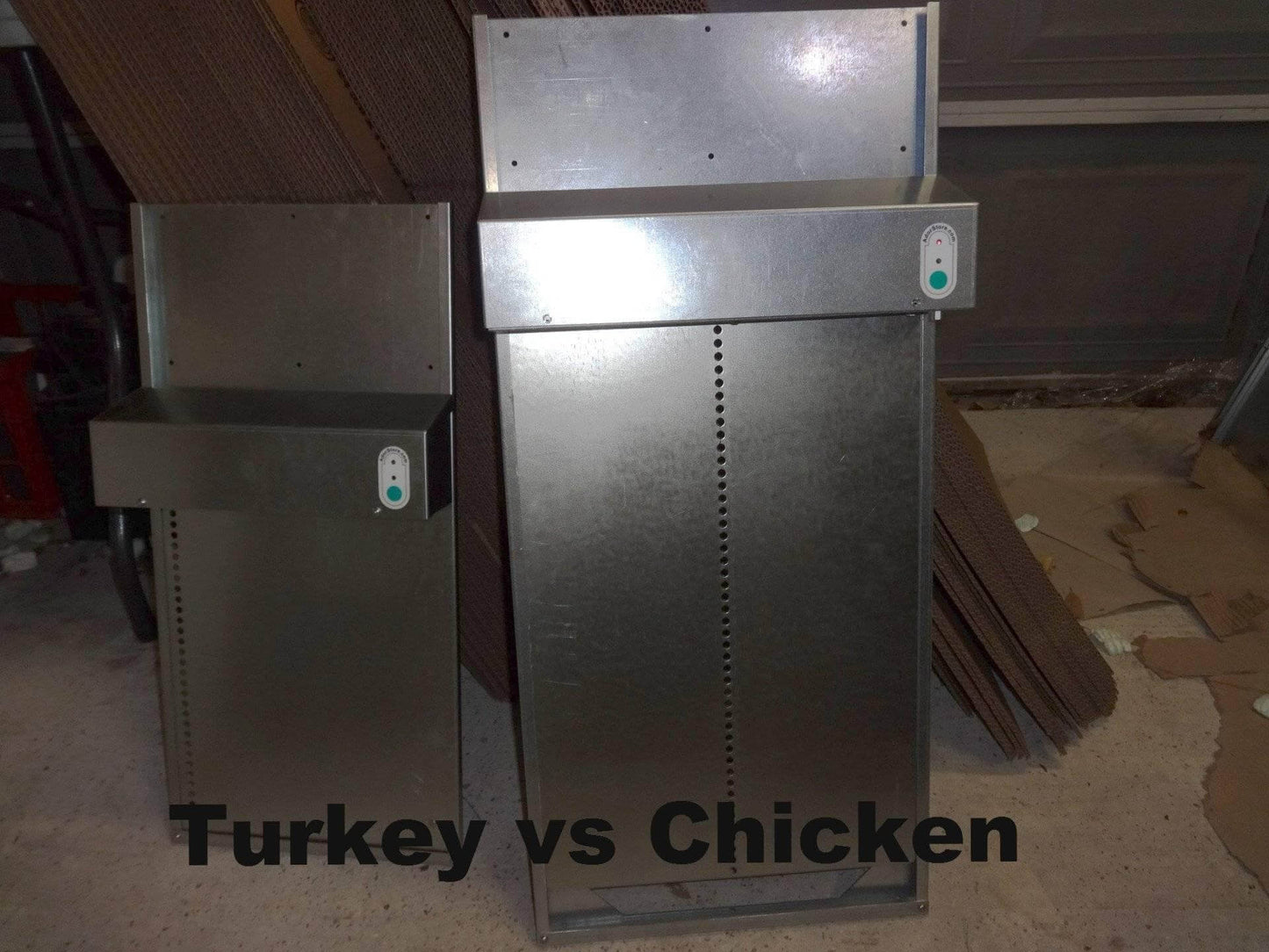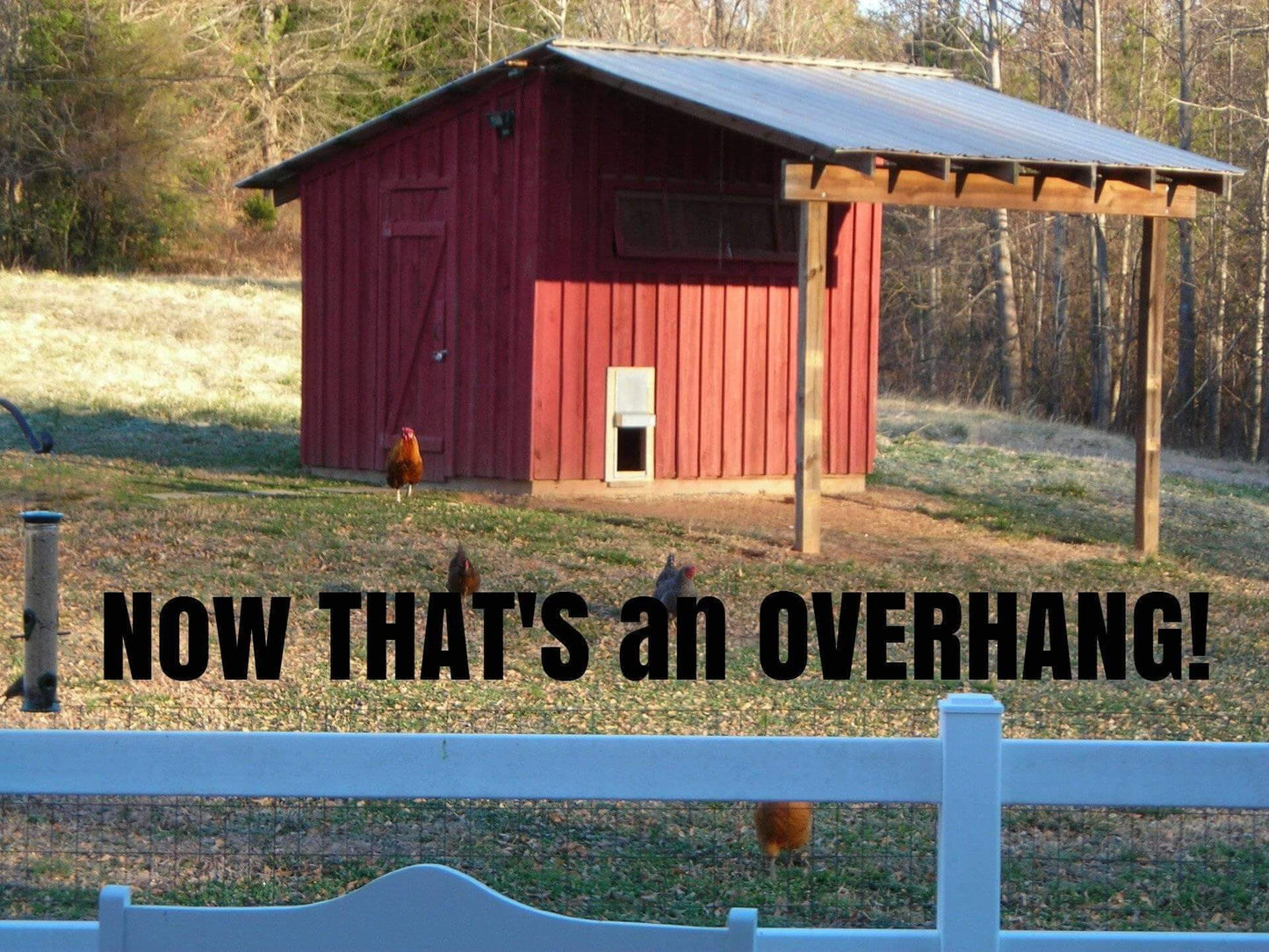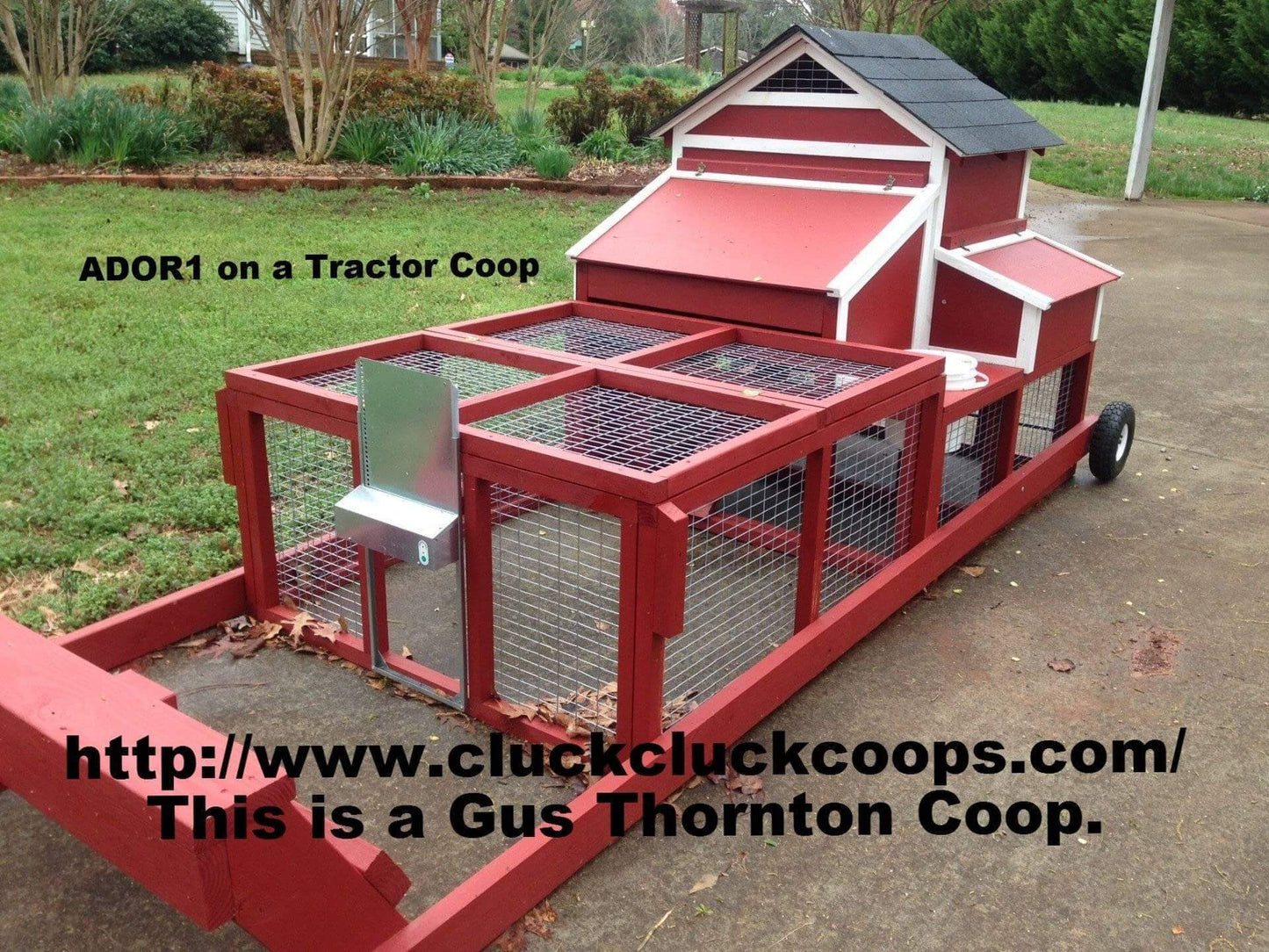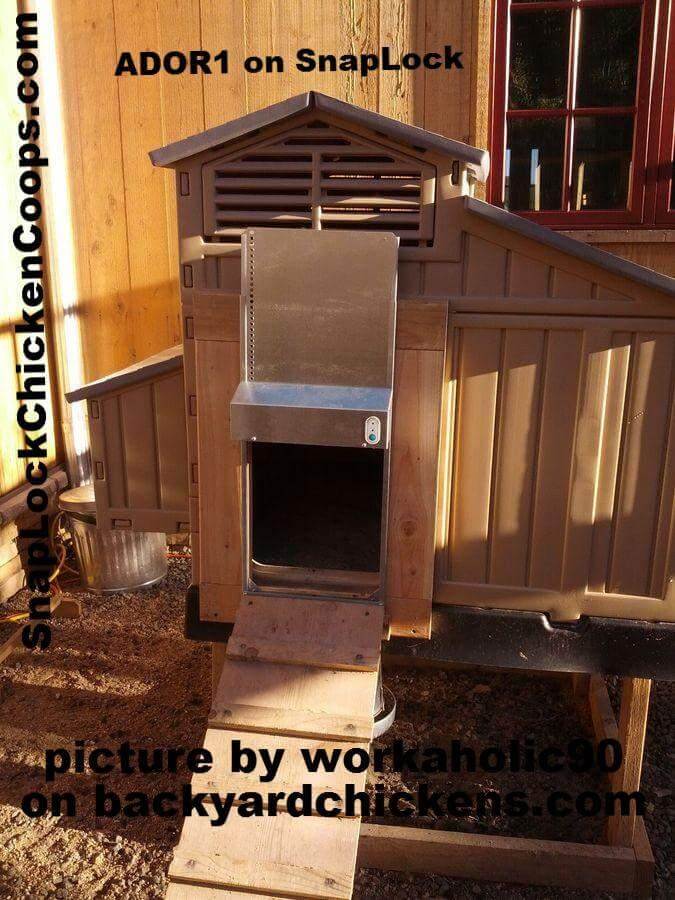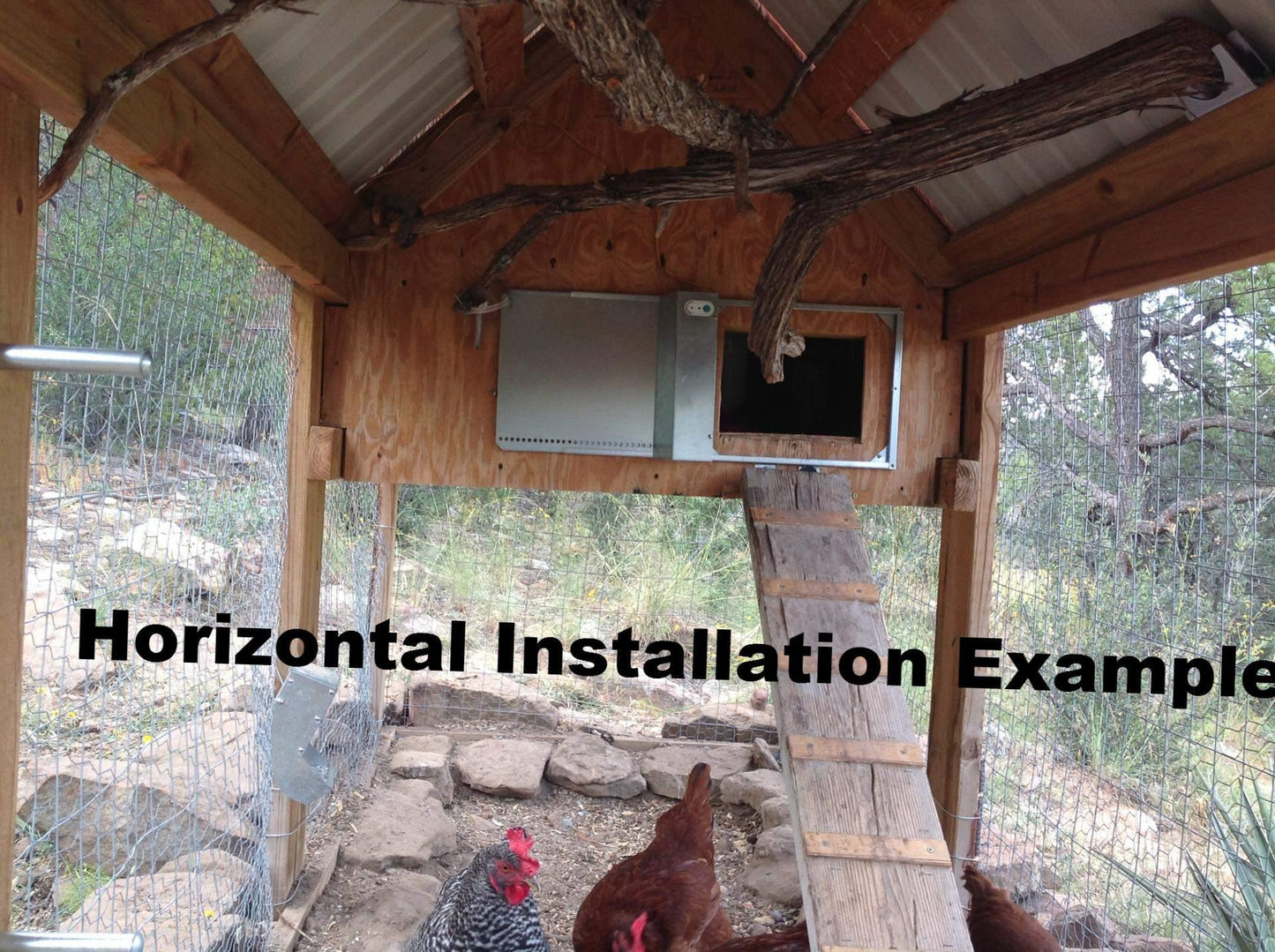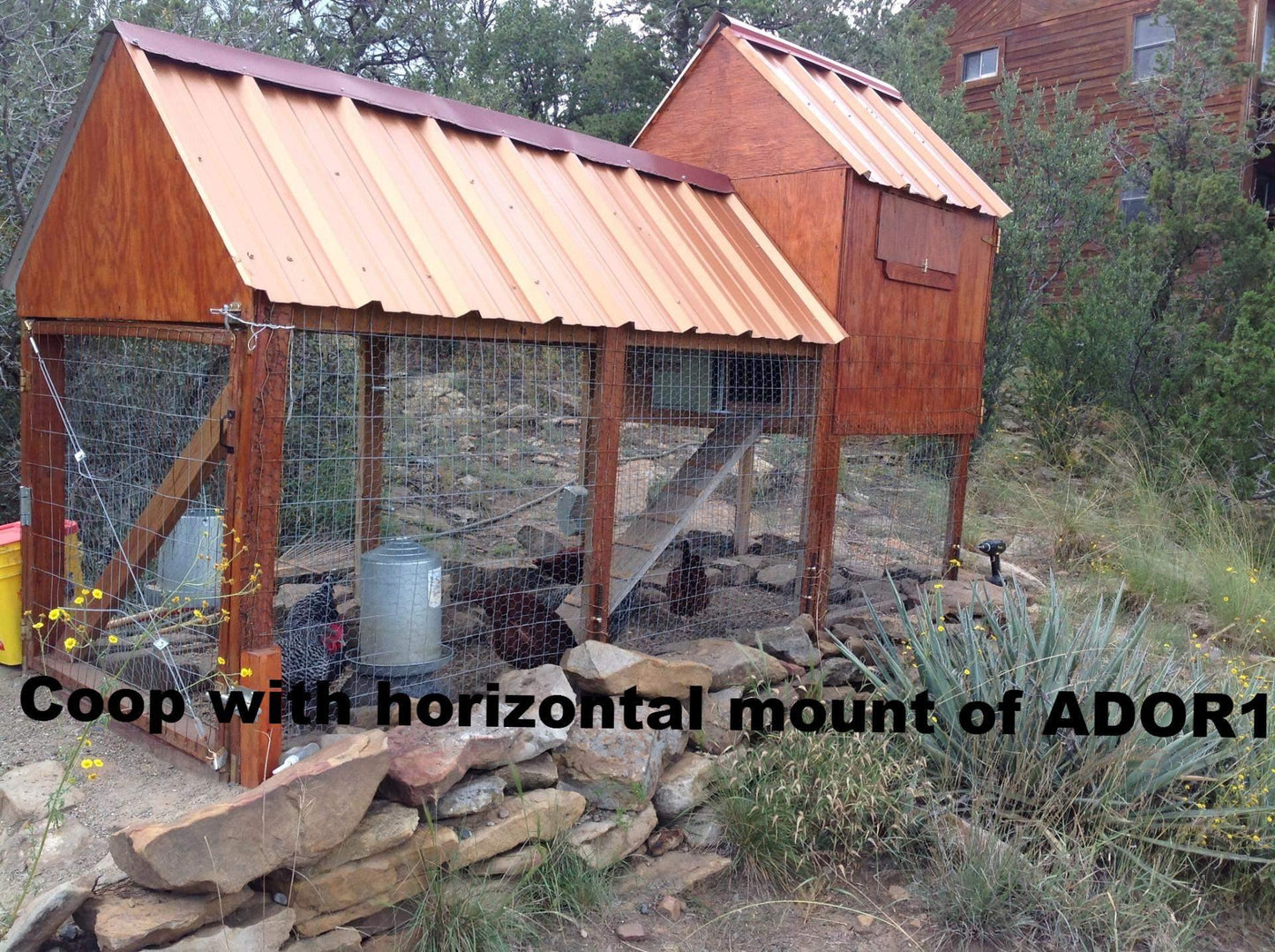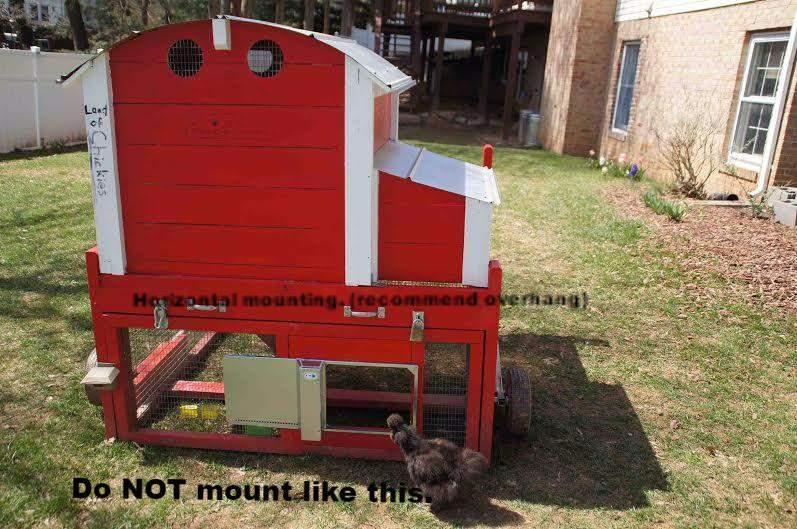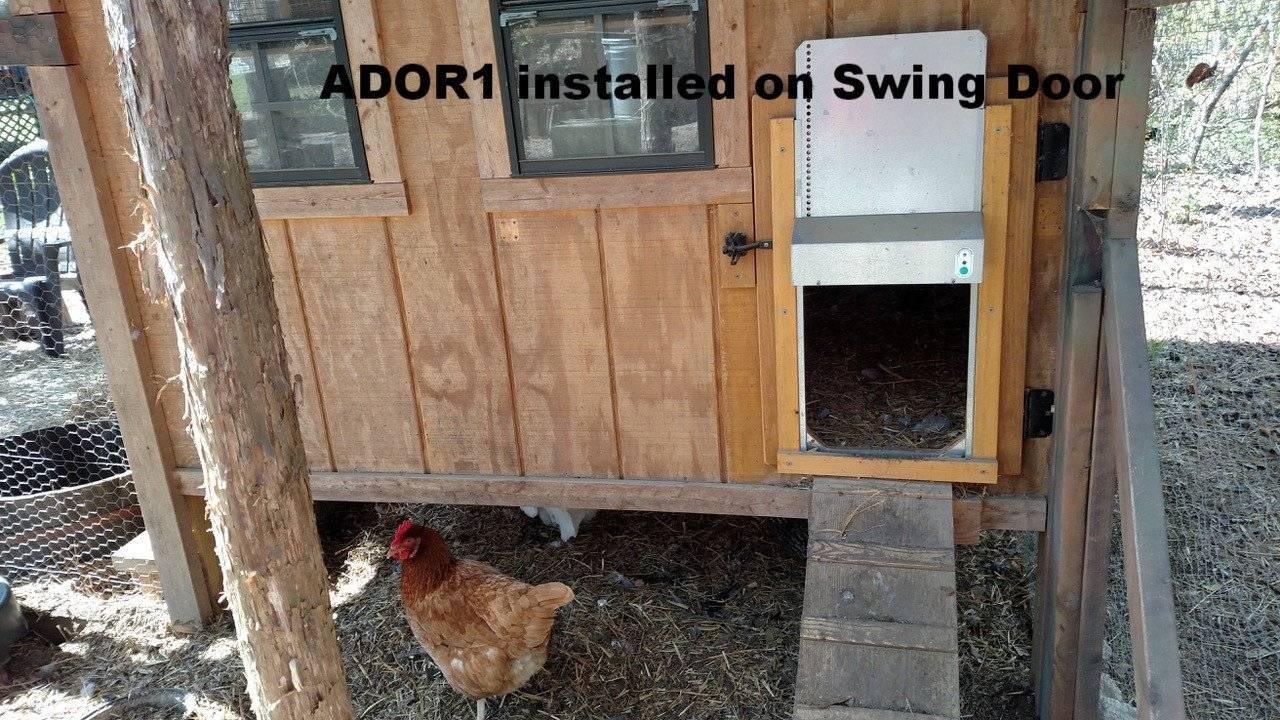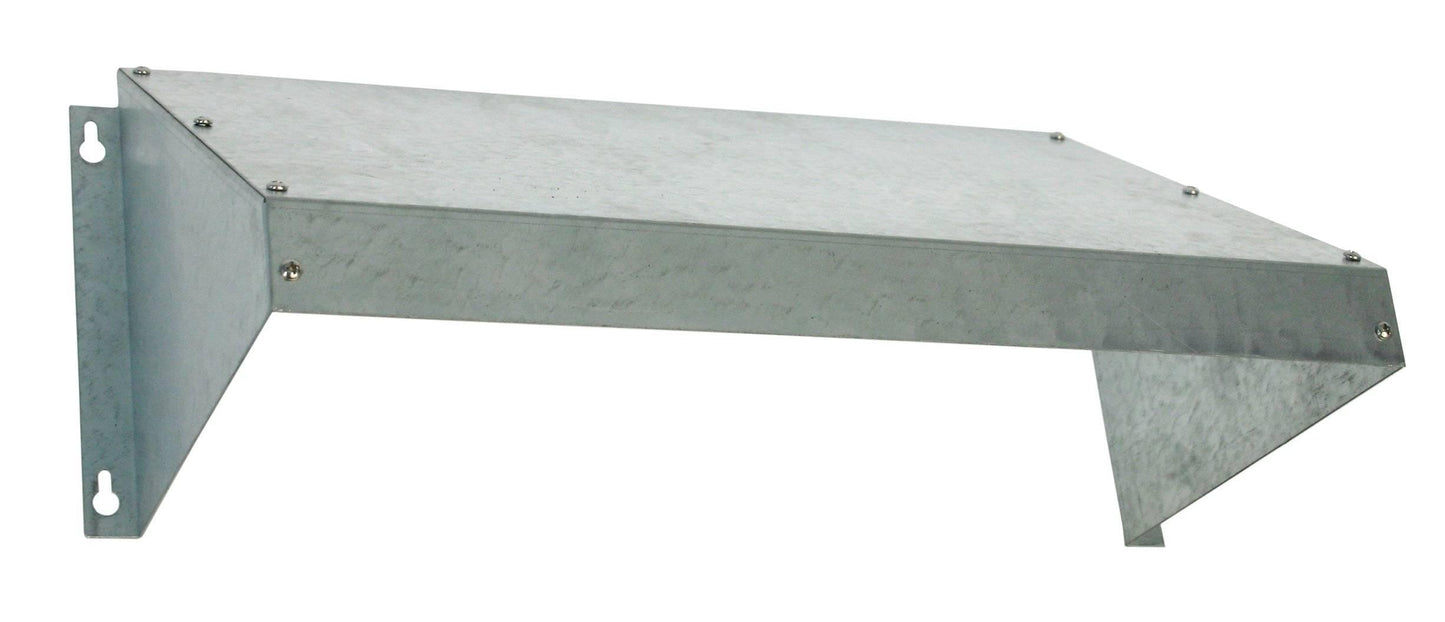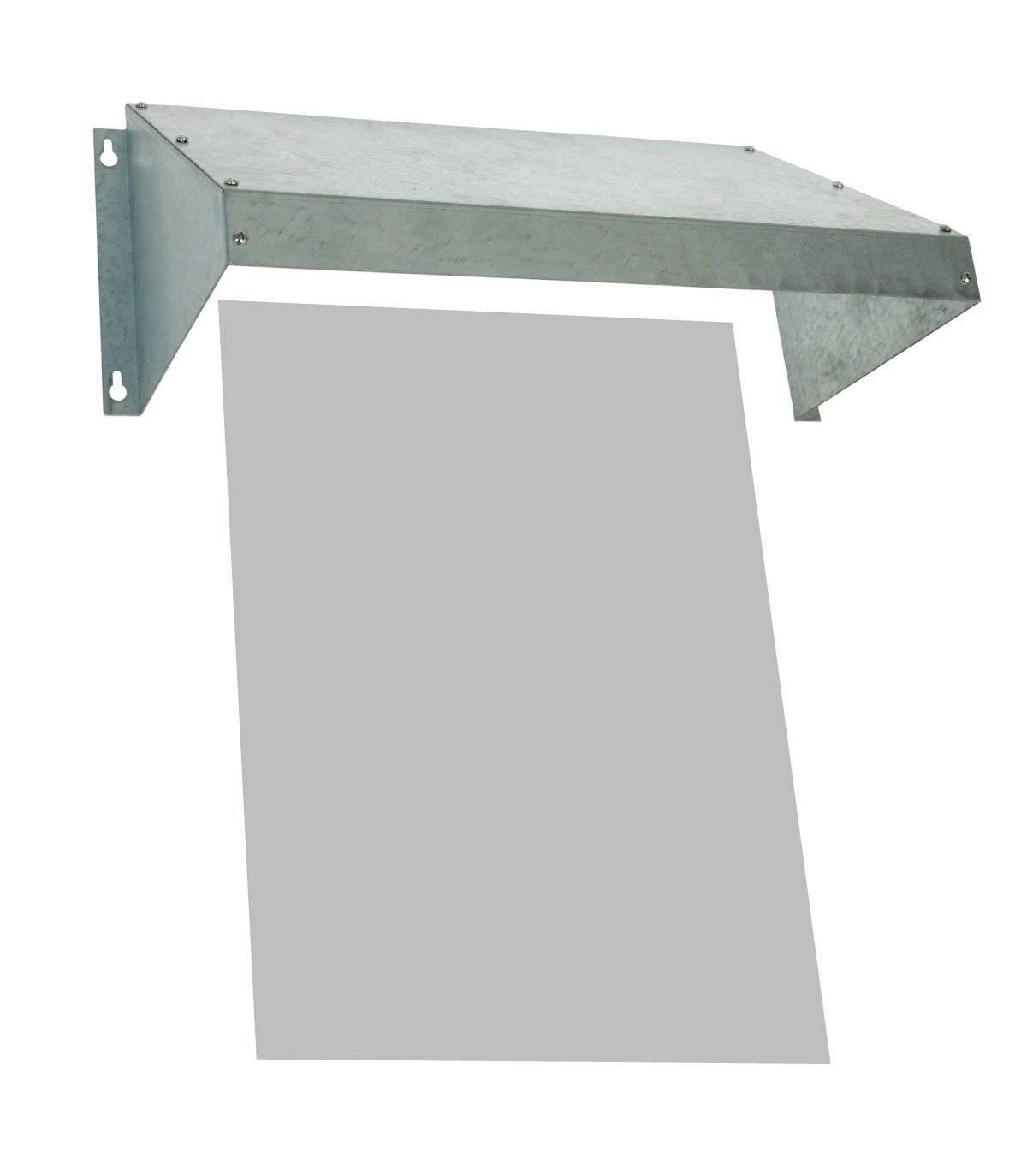 AdorStore
ADOR1 Automatic Chicken Doors
Price $259.00

FREE SHIPPING USA 
SHIP TO CANADA +$75
BATTERY INCLUDED

The ADOR1 Automatic Chicken Coop Door is a complete industrial-grade appliance. It is easily installed on the wall of your chicken coop. It opens at Sunrise and stays open all day. It shuts in the evening when it gets dark. The ADOR1 will automatically open and close the door daily using just an internal 6-volt lantern battery. As of April 9, 2020, we started including a pretested 6-volt lantern battery with this item.

SPECIFICATIONS:
Large Opening: 13" Height x 10.5" Width. Mount vertically or horizontally.
Automatic operation (check Smartphone weather or local paper for sunrise/sunset times for your location for times for these events, which change daily):
The door opens approximately at "sunrise." See BLOG about Open Delay.
Shuts near "sunset" or later if you set it for late closing using the built-in sensor.
Lets in the late-comers (see "Last Call" feature).
Manual operation: press the built-in pushbutton to make the door open or close. Reverts to automatic mode when daylight agrees with manually placed door position.

Door Closed Over-all dimensions: 18.5"H x 11.5"W x 3.25"D.
Door Opened : Door extends above frame 5" additionally when open: 28.5"H x 11.5"W x 3.25"D.
Door travel rate: less than 12 seconds from Opened to Shut entirely.
Door force. Nominal 20 pounds to budge when shut; less than 8 pounds downward on obstruction (when powered at 6V.)
Sprocket drive always engaged with door to minimize predators trying to lift the door.
The bottom guard rail interferes with prying paws trying to wedge under a shut door.
No mechanical switches to fail or jam. All electronic sensing.
Power: 6VDC. Recommended 6V Lantern Battery. Low-cost carbon-zinc mercury-free $3 at your Walmart.

The ADOR1 comes standard with a built-in pushbutton, or you can add this Optional Remote switch.
Material: Heavy Duty 20 Ga. Galvanized Steel. The unit is an Industrial/Farm-grade rugged product.
Self-Tests: Battery Voltage Test, Load test, Limit not reached.
Faults and Warnings: Low Battery, Obstruction, Timeout.
Extra features: Sound-maker, LED, Auxiliary output contact.
Programmable features via pushbutton/LED.
Auxiliary Output for adding a NightLight, OvaLight, External Alarm.
See more on Extra Features.

How does it work? Is it "magical"?
There's nothing magic about it. It is just suitable hardware and software design. We designed the first highly successful deer feeder timer that worked upon the detection of daylight. We patented it. That was more than 25 years ago, the Kenco Smart Timer. Coming up with a reliable design not fooled by dark clouds or shadows was something we had done before. We may be relatively new to chicken coops. Still, innovative and reliable electronic design and software is not magic; it is what we do. The ADOR1 Auto Chicken Door looks at the ambient light level outside and averages it over time. At night, the door stays closed. We added a delay upon closure. After all, experience dictated that the door closes a little late because some chickens do not go in right away. We think the factory setting on the light level is sufficient for most cases, but you can change the timing yourself if you want to.

Rugged? Long-Life?
We performed early tests on individual ADOR1 units to see which parts wear out. After the equivalent of more than 35 years of continuous open/close action, there was not enough wear on the sprocket or slides to affect function. We continue to do more tests as part of our product development and improvement. The ADOR1 product is currently in its 11th year with an excellent track record.  That is the best test we can have -- an actual decade of performance out there on thousands of units.

No Assembly Required?
All you do is remove the ADOR1 from the shipping box. Next, open the cover (two screws) and connect the battery. Finally, clip the wires to the terminals on the battery.

Easy Installation
It is easiest if you mount the frame on an existing wall. It's as easy as mounting a picture on a wall. Just put one screw in each of the four corners of the ADOR1.
Use the ADOR1 as a template to mark where to cut the opening. Then, jog the door up and down with the pushbutton, so the door moves away from the mounting holes. You should have a drill, a level, and a saw if you need to make the opening and a screwdriver.
If you already have an opening in the coop, you may only need to mount the ADOR1 to cover the opening.
When making a new opening, this is how you do it: First, from inside the coop, drill a hole in the exterior wall about an inch or two above the coop floor. By mounting the door up a little bit, it will help keep chicken scratch from obstructing where the door comes down and seals out the vermin and predators. After you drill the hole:
Go outside and hang the frame like you would hang a picture.
Start a screw in the top mounting hole of the frame. Use a level to level the frame.
Trace the opening with a pencil, remove the frame, saw the opening by following the pencil mark.
Mount the frame over the opening.

Can I mount it to the inside wall instead of the outside wall?
The ADOR1 design is for exterior mounting, out in the weather. The electronic controller has an integral light sensor that "sees" daylight and must detect sunlight for proper operation. Detection is easy enough if the door is mounted facing outward, even if it is recessed. Also, we consider that an exterior installation is more straightforward and keeps the door out of the dander, dirt, and dust inside a coop. Of course, the tradeoff is being outside where there is exposure to the elements. But we've designed the ADOR1 for outdoor function. The one thing we can't do anything about is ice in the door guides. The melting snow, sleet, or rain could get into the guides and re-freeze in many climates. An overhang on your coop may help. Better yet, the door can be mounted recessed so that water cannot run through the guides and freeze. If recessed sufficiently in the wall of the coop, it is ideal for cold weather farms. Here in Central Texas, we can worry about freezing contingencies on infrequent occasions.

Mounting of the ADOR1 On an Inside Wall Facing inward. Daylight Considerations.
The ADOR1 can be mounted facing inward on an interior wall very easily. A consideration to be aware of is there adequate daylight inside the coop so the door can respond to it. As long as there is enough daylight coming inside the coop and no incandescent lights in the coop at night, this can work very well. LED lights are usually okay. The new white LED lights are generally not hot enough to fool ADOR1. So remember, for an inside installation, you must use non-incandescent lighting. The "hot" light from a tungsten filament bulb is indistinguishable from sunlight as far as the ADOR1 is concerned. Even a tungsten bulb flashlight is sufficient for ADOR1 to think it is daytime. If you currently have incandescent lighting in your coop and want to use the door facing inward, then all you might have to do is to exchange the bulb with new LED-type lamps. Fluorescent lighting inside a coop with the door facing inward may not work. Some fluorescent lighting puts out too much infra-red light, and the ADOR1 will think it is sunshine.
We offer an optional kit that allows mounting the door on the inside with a separate light sensor. The light can be mounted outside if there needs to be a workaround, so call us if you need that.
Can I use a 6V rechargeable battery and put it on trickle charge?
Yes. You can do that. It shouldn't be a problem. Just use a 6-volt rechargeable battery with a 6-volt charger. We do not recommend 12 volts. For the ADOR1, the charger should be unnecessary. Just replace the cheap battery with a fresh 6-volt battery once per year.

What about operation off house electricity? What about SOLAR?
The ADOR1 Automatic Chicken Coop Door can be operated on 115 volts AC adding an inexpensive battery charger. Leave it connected across the battery if it has a trickle charge mode.
We designed the ADOR1 to be frugal on electrical use. A lantern battery only costs $3 at Walmart, and today manufacturers make them mercury-free. Our tests show a new battery should last at least one year. We don't see any advantage of using an expensive Alkaline or other so-called "long-life" battery -- just the cheapest carbon-zinc 6V lantern battery. This product is in its tenth year of production. Customer feedback reveals they are getting battery life exceeding a year. Some clients report over 2 or 3 years of operation on one dry cell 6V battery. But some have indicated only three months of life from their battery. Before shipping, a test determines the electronic's average electric current draw. Some factors can affect shorter battery life. Even with a long-life dry cell 6-volt battery, it is not wrong to purchase a rechargeable battery. You can keep recharging it for years and years of usage.
If you are worried that a battery might go weak or dead without you knowing about it, we put an early warning in the ADOR1 to warn you. It should give you plenty of time to get a new battery before it dies. Also, the internal buzzer and LED, and external alarm warn of low battery.
Remote Pushbutton Switch
To manually operate the ADOR1 automatic chicken door from a remote pushbutton, mount the button where it is more easily accessed. A connector can connect a pair of wires to run over to a pushbutton that you can purchase and mount where you want. Please see the items in the CATALOG tab under the ADOR on this website, where you can find this accessory and others.
Replacement parts?
Outside on the farm, some things can damage products. First, of course, there are lightning strikes and near lightning strikes. Second, there is dirt, dander, dust, and dreck (or that's what my grandmother told us not to step in when we were kids). You may want or need to buy a replacement part someday. You can find the motor and electronic board available to purchase on the website. Except for physical damage, it is not likely any other item will ever need replacement.


Auxiliary Output
A solid-state contact closure output is available for connection to future options. Such as lighting control or warning that the door did not open or did not close due to obstacle, low battery, or other malfunction that requires attention. An audible alarm quietly annunciates fault conditions. An auxiliary output is available to extend the warning alarm farther away from the coop.

Shipping
We have FREE SHIPPING for FEDEX GROUND or equivalent (e.g., USPS PRIORITY) for all 50 states shipment in the USA. Your tracking number will be emailed to you when we ship. In addition, we ship Canadian orders by USPS. For other international orders, please contact us.

Warranty
The ADOR1 Automatic Chicken Door warranty covers failure due to manufacturing or material defect for one year from the date of purchase.

Ordering:
Please order from this website via the buy button that puts the automatic chicken door and any accessory you want to order in your cart. Then you can checkout with your credit card, or Paypal, or Apple Pay, or Google Pay, or you can check a box that indicates you will mail in your payment. If online ordering is not going to work for you, please call us.

Delivery:
We usually ship all orders the same or the next day after order receipt. However, it is okay to call/text us at (832)444-0192 to inquire when it ships. Don't forget that FedEx Ground takes one to five days (or more), depending on your location. Call us if you want faster shipping than FEDEX Ground. Express pickup does not come here every day. Still, USPS priority and express are possible options, usually for an extra cost.



Default Title - $259.00 USD
ADD TO CART
BUY IT NOW